More non-developers are building business apps than ever before. These people are solving business problems with innovative software and they're doing it in weeks or even days. Learn why citizen developers will be in every company soon.
Are Citizen Developers Increasing?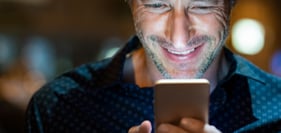 Want more evidence that low-code/no-code development platforms will become the most popular tools for software development? Gartner now says that citizen developers are on track to outnumber professional developers by a four-to-one margin at large companies.
According to the VentureBeat article "Gartner: Citizen developers will soon outnumber professional coders 4 to 1," Gartner has predicted "By 2023, the number of active citizen developers at large enterprises will be at least four times the number of professional developers."
Why Are Businesses Investing in Citizen Developers?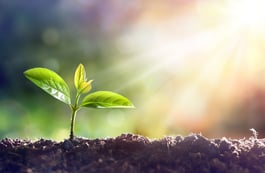 Why will that happen? The article points to a presentation by Gartner distinguished VP, and analyst on software design and development Jason Wong at a recent Gartner IT Symposium.
Wong says that businesses need to use "hyperautomation" if they are going to thrive in today's and tomorrow's markets – and that low-code/no-code development platforms are vital to building that hyperautomation.
What exactly is hyperautomation? Gartner describes it this way: "a business-driven, disciplined approach that organizations use to rapidly identify, vet, and automate as many businesses and IT processes as possible."
Wong told the symposium that, in the words of the VentureBeat article, "The possibilities (of hyperautomation) are so vast that IT can't pursue them alone — and shouldn't try to…. Instead of complaining about 'shadow IT' efforts outside the control of the CIO, IT should engage with business unit developers to make sure they have what they need to get their work done."
What Software Enables Citizen Developers?

Those business units, Wong says, have plenty of citizen developers who can use low-code/no-code development tools to automate business processes and get businesses closer to hyperautomation.
Wong says, it's important that IT recognize these citizen developers do work that is absolutely vital to enterprises. He says, "In fact, they are doing serious work. They create algorithms. They create user interfaces that make it easier for their teams to do their work."
And they're not just tweaking existing features, he adds. They're creating entirely new capabilities: "They see the power of workflow and business logic."
Should IT Departments Support Citizen Developers?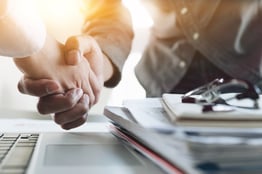 Wong believes that low-code/no-code platforms will eventually use AI to make citizen developers even more powerful. He says, "They will use AI to automate what's happening behind the scenes. And if you're a citizen developer business user, you might just trust that the tool is giving you the right models."
That makes it even more important that IT and citizen developers work hand in hand. Wong warns, "The worst that can happen is IT and the business are not on the same page about how their low-code and no-code tools are being used."
What is the Best Low-Code Software for Citizen Developers?
Alpha Software offers the best no-code/low-code platform for building mission-critical applications and more. It includes enterprise-level security and integrations with data sources and other applications.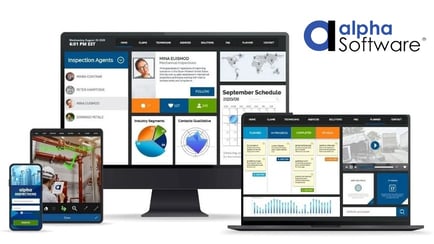 Alpha TransForm no-code software helps enterprises craft online or offline mobile apps in minutes that utilize the latest mobile features (camera, GPS, etc.) for fast, accurate data capture. Learn more about the Alpha TransForm app maker and try it free for 30 days.
Alpha Anywhere low code app development software helps business users craft online or offline mobile apps in minutes that utilize the latest mobile features (camera, GPS, etc.) for fast, accurate data capture.
If you need to take apps further, Alpha Anywhere low-code development software has the unique ability to rapidly create mobile-optimized forms and field apps that can easily access and integrate with any database or web service and can exploit built-in role-based security or robust offline functionality. Build apps for free with Alpha Anywhere Community Edition.