In what department is most of the development work in your company done? Sounds like an easy question. It's in IT, right? After all, that's where professional developers typically work.
IT may well be where most professional developers work. But it's not where most development work is done. Instead, most development today is done in departments outside of IT – and that's very good for businesses.

So concludes the Gartner infographic, "CIO Questions About Business Technologists Answered." It offers an inside look at exactly what kind of work business technologists outside of IT do, how they do it, and how vital that is to digital transformation and the health of a company. For those professionals that don't have access to Gartner research and the infographic, here's a summary of the findings.
The infographic notes: "There are far more business leaders and employees customizing or building digital solutions outside IT than inside IT. A growing share of employees are applying technology to digitalize internal business capabilities or created market-facing offerings – a trend accelerated by the pandemic."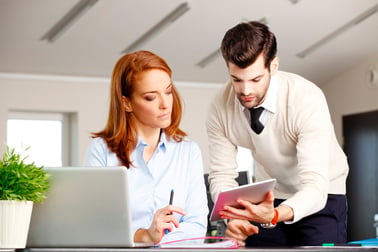 The infographic has one truly astonishing finding: Only 10 percent of technologists work for IT. Forty-one percent of technologists in companies are what Gartner calls "business technologists," who "report outside of IT departments and create technology or analytics capabilities for internal or external business use." The remaining people are technology end-users practicing citizen development.
Gartner defines business technologists as 'an employee who reports outside of IT departments (centralized or business unit IT) and creates technology or analytics capabilities for internal or external business use. Business technologists can be individuals whose primary job entails technology work (such as Python developers hired in Marketing, data scientists hired in finance and accounting teams or software engineers hired in R&D). They can also be citizen technologists whose primary job is done through technology work (such as pricing managers building algorithms, customer service reps building chatbot or doctors writing pandemic apps).
"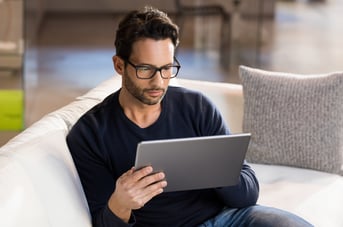 According to Gartner, "All citizen developers are business technologists. However, all business technologists are not necessarily citizen developers." Citizen developers they explain, are employees who create "application capabilities for consumption by themselves or others, using tools that are not actively forbidden by IT or business units."
Related reading:
Business technologists in organizations can be business analysts or citizen developers. They use their business acumen and low-code or no-code software to build business apps that streamline operations, speed routine business tasks or deliver information on mobile devices. Read more about low-code software and citizen developers.
Business technologists perform the vital task of building and running "mission critical capabilities across their full lifecycle," the infographic explains. Most are so-called "citizen technologists" who are involved in line-of-business or similar work, but also do development work as well, typically using no-code/low-code tools. Some, however, are full-time technologists such as data scientists or software engineers.
Business technologists are acutely aware of the need for security, the infographic says. Seventy-six percent are what Gartner calls "risk partners" who believe, "It is ultimately my responsibility to ensure my work is secure and adheres to regulatory requirements."
Most of these business professionals collaborate with IT rather than trying to circumvent it, and they value that cooperative relationship. The infographic reports that business technologists believe that collaborating with IT rather than working alone given the following benefits: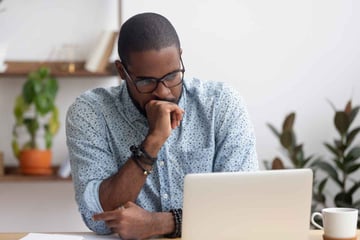 85% say it helps them provide more secure capabilities.
84% say it helps them provide capabilities faster.
83% say it helps them be more innovative.
83% say it helps them provide more reliable capabilities.
83% say it helps them develop capabilities more affordably
83% say it helps them develop easier-to-maintain capabilities.
As for what CxOs can do to boost the success of business technologists, CxOs should take their work seriously, be responsive to their needs, involve them in the full lifecycles of technology, promote their work in hyperautomation, broker connections and communities of practice, and provide them with a variety of technology tools, Gartner says. Read more about citizen developer governance.
The Best Tools for Business Technologists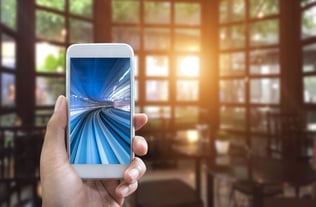 Alpha Software offers the best no-code/low-code platform for helping business technologists build mission-critical applications. It includes enterprise-level security and integrations with data sources and other applications. In addition, the software produces offline apps that can run with or without a connection.
Alpha TransForm no-code software helps enterprises craft mobile forms in minutes. The apps can utilize the latest mobile features (camera, GPS, etc.) for fast, accurate data collection. Learn more about Alpha TransForm and try it free for 30 days.
For more experienced business technologists with some coding experience, Alpha Anywhere low code app development software can create sophisticated apps that integrate into any data source, trigger workflows, work offline and have advanced security features. Learn more about Alpha Anywhere and how you can use the software for free to build your apps.