Reprinted from the Start Software blog. Start Software have extensive experience moving Microsoft Access systems to web and mobile using Alpha Anywhere. In this post, Start Software outlines the process used while transitioning HTL from an access database to SQL Server. Read on to learn how Alpha Anywhere helped Start Software develop HTL's Microsoft Access web application.

---

We've been maintaining and developing a Microsoft Access-based ERP system for window and door manufacturer HTL for a few years now. HTL are a specialist aluminium window and door manufacturer and have been operating for over 20 years.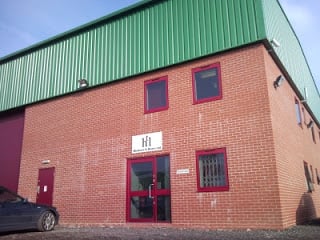 HTL's system works end-to-end in their successful business, from quotation right through to invoicing. Microsoft Access has had sufficient capacity to support their growing business until now but collectively we felt it was time to develop a more robust, expandable and better performing system using Alpha Anywhere from Alpha Software & SQL Server from Microsoft.

We took the approach of developing the replacement system alongside their Access system, with the same Access back-end database being accessible from both. This meant that staff could use the web-enabled Alpha Anywhere version for increasingly more operations whilst still having the old Access-based system to fall back on if necessary.

Once all the development was complete, we were given the OK to switch off the old Access front-end to confirm that all necessary functionality existed in the new Alpha web-enabled front-end and - after two weeks of successful running - we migrated the data from Access MDBs to SQL Server to complete the system development.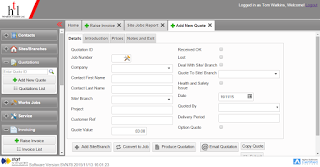 It was a good development for new developer Tom to get his teeth into and HTL are very pleased with the result - a new, web-enabled software system with increased speed and reliability. And HTL clients may now access to data via the web and via Android, iOS or Windows apps.

Good result all round - thanks to Tom's professionalism and the flexibility and power of Alpha Anywhere.


---

More and more companies & developers are turning to Alpha Anywhere when they need to update their MS Access apps for the mobile and web era, click here to read another case study.

For more info on how Alpha Anywhere makes migrating Microsoft Access applications to mobile and web easy, check out this page.