Cross-platform
The mobile industry is rapidly changing, which leads us to ask what the future holds for mobile apps. Where's the big money for mobile developers? Are they considering writing apps for the Internet of Things, or ignoring it? A new report from VisionMobile, "The State of the Developer Nation Q1, 2015" has answers to that and much more. Any developer looking for where mobile development is going would do well to give it a read.

One of the most important findings has to do with where the money is for developers. The answer is clear: It's in enterprise mobile application development. A wealth of statistics proves that. Demand for custom mobile applications for enterprises is increasing.
The Money Is in Enterprise Mobile Application Development
First the bad news: 52 percent of mobile developers make less than $1,000 per month. But if you dig a little deeper, you see that those people are mostly developing consumer rather than enterprise apps. The report finds that "Forty three percent of enterprise app developers make more than $10K per month versus 19% of consumer app developers reaching the same revenue level."

As a result, more developers are targeting the enterprise. The report concludes, "The enterprise app gold rush is now well underway with 20% of developers primarily targeting enterprises, up from 16% in Q3 2014."

The report also found that the Internet of Things (IoT) is more than just a buzzword. It's something that developers are taking seriously. Even though IoT is not yet much of a reality, 53% of developers are already working on an IoT project, the report found. Thirty seven percent of those working on IoT projects were working on apps for the smart home, and 35% were working on apps for wearables.

One of the more intriguing findings has to do with cross-platform tools. Their use is in a significant upward trend. The report found, "The percentage of developers using cross-platform tools has grown from 23% to 30% over the last 6 months. Unsurprisingly, developers who prioritise the mobile browser are the most likely to adopt cross-platform tools in order to leverage their web skills building hybrid apps."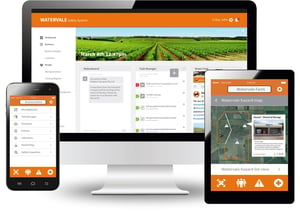 Even more intriguing for developers is that demand for cross-platform development comes from enterprises — where the big money is. So the message is simple. If you're interested in revenue, use cross-platform tools and use them for enterprise development.

Get the report here.