Startups are often the big innovators these days, and it's not by accident. Fast Company recently asked Alpha Software CEO Richard Rabins to offer his perspective on why small teams and startups often drive the industry's biggest innovations. In "3 Reasons Why Small Teams Make Better Tech Innovators," Richard draws from his own experiences as a successful CEO, startup founder, tech innovator and leadership council president to outline why small teams tend to innovate faster, and to suggest ways managers at large companies can take steps to foster innovation.

At first glance, small teams and small organizations appear to have an advantage over large companies when it comes to innovation. Richard explains that, while large teams often developer communication and interpersonal issues, small teams tend to give members a feeling of autonomy and shared success. He cites VisiCalc and IBM AS400 as two examples of small teams that accomplished great tech milestones. Richard includes data from a 2014 Gallup poll that offers clear evidence that employees in small organization have an advantage:

"According to Gallup's 2013 'State of the American Workplace' report, 42% of U.S. employees working at companies of 10 or fewer people felt they were "engaged" at work. That's compared with the 30% of employees at large companies who said the same."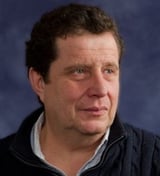 However, Richard goes on to explain that although small groups have an advantage, managers at large organizations can take steps to encourage innovation by creating small working communities within their teams. He cites Jeff Bezos' "two pizza rule" as an example of a tactic one large company practices to foster small team culture. He also talks about:


the importance of picking the right personalities for a small team,
why communication across a small team is key to its success,
how managers can motivate and reward small teams much more quickly and easily than larger teams.


The article has received quite a bit of attention since it's release, with a large number of LinkedIn, Twitter and Facebook shares. We invite you to take a minute to read the article and share your thoughts with Richard on Twitter at @rrabins

Read the full Fast Company article.