This week, InfoWorld released an Insider's article on, "How to Choose a Low-Code Platform." InfoWorld has been increasing its coverage of low-code software, because of its ability to help companies get more business activities done on mobile devices. The article offers clear advice on how readers can evaluate this software and determine the right tool for the job they need to complete.
In the article, author Martin Heller explains that low-code software can help developers and non-developers produce apps faster and at a lower cost than through traditional development methods. He further explains: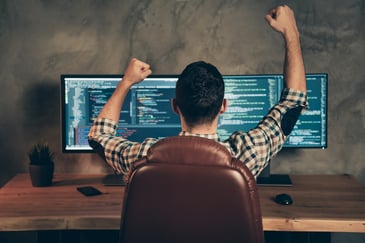 "The major selling points of low-code and no-code development tools are that they can be used successfully by lower-skilled, "citizen" developers; that they can produce apps faster than using native SDKs; and that they can produce apps for less money. Many (but not all) of the commercial low-code and no-code systems offset your savings on labor costs with their licensing fees or subscriptions."
Heller then dives into the cost savings and some software licensing readers must consider. For example, he explains that if the low-code software you're using charges per user and you need to scale to 6,600 users, the payoff may not be worth it, because the cost could be equivalent to traditional app development.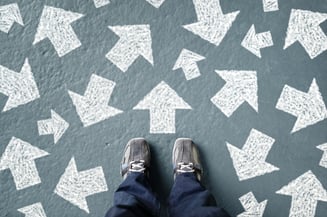 Next, Heller outlines the difference between no-code and low-code software. He offers some examples of how much coding and flexibility is/isn't available with each type of solution. He also discusses some myths:
"There is a school of thought to the effect that no-code development is just low-code development marketed to business users. There's a more realistic school of thought to the effect that all no-code and low-code development teams need professional developers to contribute to a group effort to supply the parts that business users can't build themselves: database schemas, component development, architecture, user experience design, and quality review."
The article next walks readers through some questions about the type of app that needs to be built, what hardware it needs to work on, if it needs to connect to other data, is there budget available, and more to help users
determine if no-code or low-code is a better alternative for the use case. Understanding app requirements are critical to making sure the software is a fit for what needs to be built. Heller also cautions readers to pay attention to software that doesn't deliver native-like experiences or that has slow performance., especially for consumer-facing apps. He also discusses OS platforms and design factors that buyers need to consider. In some cases, flexibility is critical.
A Look at Top Low-Code Software Vendors

Heller next explains that there are many excellent low-code software solutions that buyers can evaluate using the criteria he suggests. He then selects 7 of these vendors to highlight for readers. At the top of the list is Alpha Software and its Alpha Anywhere low-code development platform. Heller discusses the platform's ability to serve developers and business users with its low-code and no-code development environments:
"Alpha Anywhere is an end-to-end, low-code, rapid application development tool for desktop, web, and hybrid mobile app development that is database-oriented

and can be used by developers with a range of skills. Alpha TransForm is a no-code to low-code tool for mobile form development with offline capabilities that include auto-sync when the connection resumes."
Read why InfoWorld says Alpha Anywhere Aces Offline Apps
Build low-code apps for free with Alpha Anywhere Community Edition. Not only is it fast, easy, and free to build sophisticated, offline-capable apps with Alpha Anywhere, but the software makes implementation and deployment super fast and easy with one-click cloud deployment for as little as $99/month.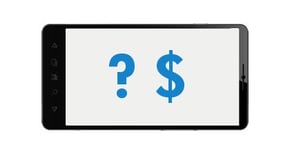 To help readers evaluate the right tool for their needs, Heller also presents a list of 7 questions readers should ask themselves to help narrow down their requirements.. The questions are well-thought-out and extremely helpful for anyone evaluating software that will meet business requirements, security needs, or advanced technology capabilities.
Heller concludes the article with:
"...too many companies think that low-code development can be performed by business users without any help from professional developers or database administrators, and then are shocked when the project fails. If you avoid both extremes and set clear goals, there's a good chance that you can put together a team that knows (or learns how to build low-code apps quickly and well."
Read the full InfoWorld Buyer's guide by Martin Heller.
Another Helpful Guide for Low Code Software Evaluators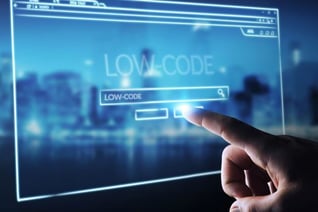 To help developers or business leaders dive deeply into low-code software evaluation, Alpha Software has produced a low code buyer's guide. Click below to download our comprehensive buyer's guide, including critical capabilities lists and a profile of one developer's successful search for the best low-code software:
Further reading on Low Code Software: