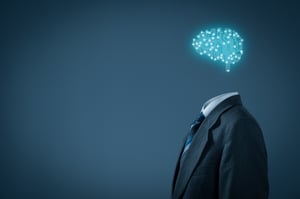 There's one trend in 2019 that mobile app developers need to pay attention to above all others: artificial Intelligence (AI). Analysts and market watchers predict it will change people's expectations for what mobile apps can do and revolutionize the way apps will work.
---
The Mobile AI market will leap to $17.83 billion in 2023 (up from $5.11 billion in 2018), according to Market and Markets.
---
The blog post in DZone, "AI: Transforming the Mobile App Development Industry in 2019," cites a number of ways in which AI will change mobile apps in 2019. Following are the most important. (Note: The blog focuses on Android, but the same recommendations hold for iOS as well.)
Better Security Through
Face Detection
Face detection is already being used in "security-based and tracking apps to verify users by their faces, secure apps and confidential data, detect license plates, and unlock the phone," the blog notes. Developers are now working to use it to allow people to pay with credit cards, with no swipe necessary, because face detection will properly identify card owners.
Use of Chatbots for Customer Service
AI chatbots are already being used for customer service and to answer people's questions. Their use will accelerate in 2019 because of how useful they've become, and how much customers have come to rely on them. It cites an Oracle survey, which found the 80 percent of businesses will use chatbots by 2020.
Improved UX with Image & Voice Recognition
Image and voice recognition will increasingly allow people to use apps by speaking instead of tapping, and will make it easy for them to search images. This will do improve the user experience, but also increase the conversion rate of shoppers to buyers because it will allow shoppers to more easily find what they're searching for.
The Future of Mobile AI
As a result of all this, the market for mobile AI will skyrocket in the next few years, according to new research from Market and Markets. The report, "Mobile Artificial Intelligence (AI) Market by Application" found that the mobile AI market will leap to $17.83 billion in 2023, up from $5.11 billion in 2018.
The report also found, "The growth of the mobile AI market can be attributed to the increasing demand for AI-capable processors for use in mobile devices, rise in cognitive computing, and growing number of AI applications. Moreover, dedicated low-cost AI chips for camera and vision applications in mobile devices and rising demand for edge computing in IoT are creating huge growth opportunities for players in the market."
The Best Mobile App Development Platform for Incorporating AI

If you're looking to incorporate AI into your mobile apps, you need a powerful, flexible development platform. Alpha TransForm is ideally suited for building any kind mobile app. Our mobile app development environment helps users craft online or offline mobile apps in minutes while utilizing the latest mobile features (camera, GPS, etc.) for fast, accurate data capture.
Learn more about Alpha TransForm and try it free for 30 days.
Further Reading: