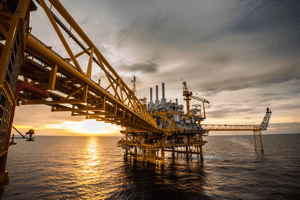 The oil and gas industry is notoriously boom-and-bust, driven by a volatile price cycle. When prices skyrocket, the industry is awash in cash. When they drop precipitously, bankruptcies loom and cash is in short supply.
Because of that, it's often tough for the industry to implement the latest technologies. In hard times, the budget often can't be found. In good times, the thinking sometimes goes, why bother to invest in tech when the profits are gushing without it?
The Need for the IoT in the Oil and Gas Industry
But it's finally time for the industry to implement a transformational technology — the Internet of Things (IoT), according to a report by the consulting company Deloitte. The report, "Connected barrels: Transforming oil and gas strategies with the Internet of Things," says that IoT can improve productivity, optimize the oil-and-gas supply chain, improve reliability, find new sources of revenue, and offer companies a competitive advantage.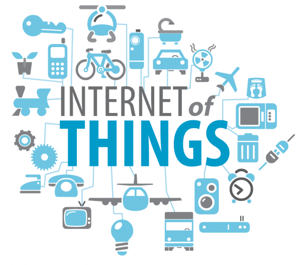 IoT is particularly important in an era in which prices for gas and oil have been depressed for quite some time and show no signs of rebounding significantly any time soon. The report notes: "Addressing this structural weakness in oil prices requires more than financial adjustments. It demands a change in the industry's approach to technology: from using operational technologies to locate and exploit complex resources, to using information from technologies to make hydrocarbon extraction and every successive stage before sale more efficient and even revenue-generating." The value of IoT, the report says, is in the massive volume of fine-grained data it yields that can be mined for insights.
The time is right for the industry to turn to IoT now because the technology is far more viable than it has been in the past. Here's why, according to the report: "Enabling this shift to information-based value creation are the falling costs and increasing functionality of sensors, the availability of advanced wireless networks, and more powerful and ubiquitous computer power, which have collectively opened the floodgates for the amount of data that the industry can swiftly collect and analyze. Sensor prices have tumbled to about 40 cents from $2 in 2006, with bandwidth costs a small fraction of those even five years ago, helping the industry amass individual data sets that are generating petabytes of data."
Leverage Mobile Apps to Work with IoT in the Oil and Gas Industry
IoT, by itself, isn't transformational. It requires mobile apps and a platform that allows applications to be written so companies can make use of all its data. Alpha TransForm is ideally suited for the task. It has the unique ability to rapidly create mobile-optimized forms and field apps that can easily access and integrate with existing databases and web services and can exploit built-in role-based security. It builds offline apps, vital for the oil and gas industry, and has frequently been used to write mobile apps for field workers.
View and download Alpha Software's pumpjack inspection app and watch a related webinar on how to customize it for your organization.
Additional Reading:
Find out how mobile apps can help rejuvenate the oil and gas industry.
Find out five reasons why mobile apps are the oil and gas industry's secret weapon.
Read a case study on how one developer for a major oil drilling company built an offline-capable maintenance app for offshore oil platforms.
---

Powerful Data Capture Apps for Inspectors, Exploration or Production Teams
Safety Inspections • Pipeline Inspections • Gemba Walks • Platform Audits • Certifications and Training •
Pumpjack Inspections • Work Orders • Time and Attendance • ISO Certifications •
Dispatch • Licensing • and more,,,