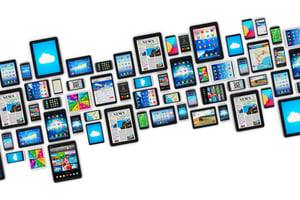 Mobility will continue to change the workforce and the nature of work in the coming years and be vital to any company's digital transformation. But with so many mobile technologies out there, which are the ones your company should focus on?
The Gartner report, "Top 10 Technologies That Are Defining the Future of Mobility, 2019 Update," offers a deep dive into the top 10 mobile technologies are most important. The report breaks the mobile technologies into three types:
Foundational technologies, which tend to be more stable than newer technologies.
Incremental technologies, which can create small changes that let organizations extract more value from their mobile investments and initiatives.
Transformational technologies, which can profoundly change business models and processes.
In this blog post, I'll cover one mobile technology from each type.
The transformational technology I chose may surprise you: It's mobile technology for frontline workers. Up until now, the report notes, frontline workers have been out-of-mind when it comes to mobile investments, as businesses have instead invested in mobile for office workers. But now, the report says, "emerging technologies, such as wearables, the IoT, analytics, artificial intelligence/machine learning (AI/ML) and AR/VR, will change this equation and create new opportunities for business innovation," for frontline workers.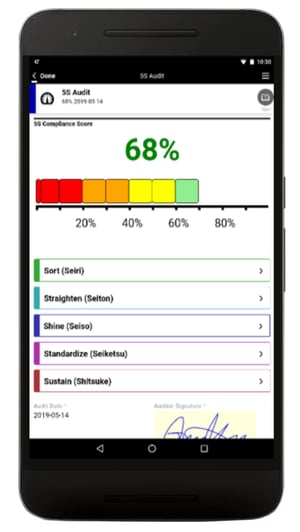 The technologies will be used for remote expert guidance, hands-free workflow, immersive technology for worker training and wearables for safety/health monitoring. Benefits, the report says, include cost optimization, revenue growth and customer experience improvements.
The most interesting incremental technology in the report is mobile analytics, metrics and monitoring. The report notes, that enterprises "are applying analytics to B2E apps in growing numbers to better understand how work is being performed and detect problems and nuisances that might not otherwise get reported. Mobile application management (MAM) and unified endpoint management (UEM) tools are the primary products organizations are using for B2E analytics. Insight derived from the analytics can improve the efficiency and effectiveness of the workforce, understanding of how the apps are used, and investment decisions. This allows enterprises to optimize features and functionality, and identify the need for additional training."
As for foundational technologies, a key one is low code/no-code mobile application development tools. The report says, "Adopting these tools is a key element of creating a user-defined workspace computing model in which the business can create apps for discrete tasks or access to information on an as-needed basis, without support from IT or the development organization." And it concludes, "By 2024, low-code application development will be responsible for more than 65% of application development activity."
Choosing the Best Low Code/No Code Mobile Application Development Platform
Alpha Software technology is ideal for enterprises who want to get the most out of mobile technologies and start bringing these new innovations into the office. Alpha TransForm and Alpha Anywhere can work independently or together as a single platform and are ideally suited for writing mobile maintenance apps. Alpha TransForm helps business users craft online or offline mobile apps in minutes that utilize the latest mobile features (camera, GPS, etc.) for fast, accurate data capture. Alpha Anywhere has the unique ability to rapidly create mobile-optimized forms and field apps that can easily access and integrate with any database or web service and can exploit built-in role-based security or robust offline functionality. Learn more take a free trial for 30 days.