Is low-code development here to stay, or will it be a flash in the pan? The answer, according to a Forrester report "The State Of Low-Code Platform Adoption, 2018," is clear and unambiguous — its use is exploding and it's a vital part of development in companies ranging from small businesses to global enterprises. Here's what the report says, including advice on choosing the best low-code platform.
The report says that plenty of money is flowing into the business of low-code platforms, including a $700 million acquisition of one company, and a $360 million investment in another. That's because businesses are adopting low code fast. The report notes: "In 2018, 20% of North American and European developers reported they had already implemented a low-code solution, with an additional 20% expecting to do so in the next 12 months. Low-code development platform growth is explosive, and Forrester expects this trend to continue."
---
20% of North American and European developers reported they had already implemented a low-code solution, with an additional 20% expecting to do so in the next 12 months.
---
Although some people believe that low-code platforms are suitable mainly for small businesses, the report says the opposite is true: its use is concentrated in large and midsized companies. It says, "Large enterprises are among the biggest adopters of low-code platforms; our survey shows that those who characterize low-code platforms as only appropriate for small businesses are simply wrong. This finding should quell doubts about low-code platforms' ability to serve as a viable solution in large, complex organizations. That is exactly where these tools are delivering the most value and seeing the most rapid adoption."
Given all that, how can companies choose the best low-code platform? The report says that to do that, they need to understand who will create the apps written with low-code tools and who will use those apps. It says., "These groups will have different priorities, and it will be your job to balance them…Do you want to increase the efficiency of your existing AD&D org or do you want to increase the number of people developing apps? In the latter situation, you will lower the barrier to entry by leaning toward a platform for business developers, while the former is a better case to adopt a platform for AD&D developers. Second, identify the user base that will create the most value. Do you have an army of field service agents that would be more efficient if they had a mobile app? You will be much better off in this case by selecting a mobile-first low-code solution than you would with an all-purpose platform."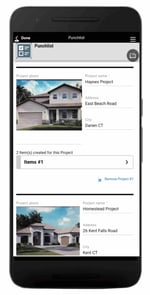 What's the Best Low-Code Platform for Your Company?
The Alpha TransForm no-code/low-code mobile development environment is ideal for companies of all sizes. Alpha TransForm helps business users and developers craft mobile apps in minutes that utilize the latest mobile features (camera, GPS, etc.) for fast, accurate data capture. Resulting apps can connect to systems of record and work offline. TransForm truly shines against other packaged apps because it does not solve just a single workflow, process or problem -- quick-to-craft TransForm apps can replace virtually any paper form and integrate into any business process. If more development power is ever required, developers can leverage the Alpha Anywhere development environment to rapidly create advanced forms and apps that can easily access and integrate with any database or web service and can exploit built-in role-based security or robust offline functionality.

Learn more about Alpha TransForm and try it free for 30 days.