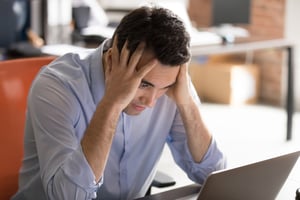 The cloud is no longer a nice-to-have for enterprises — it's crossed over into must-have territory. That means that finding staff with cloud expertise has become more challenging than ever.
A study by Seen found that between October 2015 and October 2019, the share of cloud computing jobs, per million, increased by a whopping 55 percent. In addition, Flexera's State of Cloud survey found that 94 percent of enterprises use the cloud, and a full 84 percent of enterprises have a multi-cloud strategy.
Making things more difficult is tech's boom-and-bust cycle. Although the cloud isn't going away, companies need to watch out that they don't overhire the number of people with a single cloud expertise because cloud technology constantly changes.
How to handle the cloud explosion, find enough staff with expertise, but not go overboard when doing it? The InfoWord article "2 suggestions for surviving the 2020 cloud job explosion," offers great advice.
The article's first tip: Don't overhire. The article notes, "Enterprises in a panic to hire cloud computing professionals can overestimate the number of employees they will need. For example, it may take 500 AWS developers and architects to migrate workloads to the cloud, but once it's done, are that many still needed? Some can be reassigned to cloudops, but the lack of internal demand means that the cloud pros who cost hundreds of thousands of dollars to hire just a few years ago now need to be let go. Instead consider contractors."
The next piece of advice: Be aware of changing cloud technologies. Multicloud expertise is desperately needed these days — the Flexera survey found that 84 percent of enterprises have a multicloud strategy. So when hiring, be away that people need expertise in multiple clouds, and that as cloud technology changes, their expertise will need to change as well. So the InfoWorld article recommends: "Cloud pros need to reskill as things change."
Cloud Staffing Advice from the Pros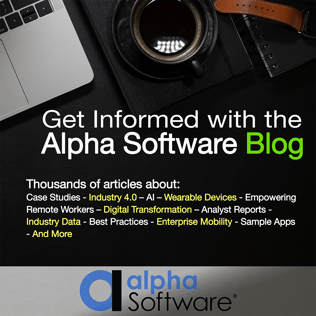 At Alpha Software, we have plenty of experience with the cloud. In fact, our Alpha Cloud offers you peace of mind by taking care of installing and maintaining server software needed to run your Alpha Anywhere applications, allowing you to focus on building your business applications.
We know that you may need to move your deployments to the cloud, and that takes one kind of expertise. And we also know you may want to redeploy your applications on a different cloud platform (for example moving from virtual machines to containers or even to Kubernetes), and that takes another set of skills.
Those are good reasons to move to Alpha Cloud. On Alpha Cloud, the deployment is managed for you automatically with self-service dialogs. And Alpha Cloud removes the need to hire or train cloud experts to get there.
Alpha Cloud is elastic, so scales as needed, and automated so no manual work is required to use it. It's highly reliable, with redundancy and failover; its shared resources make it possible to spread out the workload among multiple data centers and servers. It's self-service as well, so you can get it immediately.
For more details and the latest Alpha Cloud offers, head here.
On Premise vs. Alpha Cloud: Total Cost of Ownership Study

50 Users
On-Premise
Alpha Cloud
Server (Hardware)
$840
$7,449
Backup/Redundant Server
$840
Included
Load Balancer
$120
Included
IIS Server Licenses (x2)
$19,998
Included
Test Environment License (x1)
$9,999
Included
IT Support (part time employee for monitoring, patches, version updates)
$15,000
Included
Total Annual Cost (Year 1)
$46,797
$7,449
Click here for complete
4-year TCO comparison with assumptions

Alpha Cloud
Benefits
Focus on building your business applications, not hosting them.
Worry-free installation and maintenance of the server software needed to run your Alpha Anywhere applications:
Self Deploying – no server or process management required
Self Healing – stored configurations drive automatic recovery
Self Scaling– as usage goes up or down, capacity adjusts to match
Declarative– just choose what you want (web sites, deployment schedules)
Tightly Integrated with Alpha Anywhere– publish directly from Alpha Anywhere
Alpha Anywhere Application Server for IIS– same software as we sell for on-premises
Metered/Utility Computing- pay based on usage
Learn More