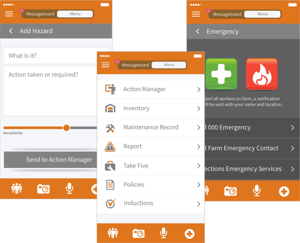 The modern workplace isn't as clean and safe as white collar workers might think. Each year there are thousands of deaths due to accidents and millions of injuries in the workplace. That's because many industrial environments can be dangerous places, thanks to machinery, the presence of dangerous chemicals and more. The federal Bureau of Labor Statistics reports that there were 5,147 fatal work injuries and 2.8 million non-fatal workplace injuries in 2017, the most recent year for which data is available.
The federal government recognizes that digital technology is a must-have tool for reducing those numbers by tracking workplace safety. So the Occupational Safety and Health Administration requires that workplaces with 250 or more employees submit summaries of all work-related injuries and illnesses every year electronically rather than on paper. And the federal National Institute for Occupational Safety and Health (NIOSH) believes so much in the use of digital tools and mobile apps to help improve workplace safety that it develops and releases a wide range of free mobile safety apps, including apps to monitor sound levels, improve mine safety and more.
It's not only OSHA and other federal agencies that recognizes the importance of digital technology in improving workplace safety. Many companies have begun using mobile apps to help improve safety in the workplace. A survey from Dodge Data & Analytics, for example, found that nearly half of contractors (42 percent) it surveyed use safety inspection checklist mobile apps. Eight-five percent of contractors use mobile tools such cameras onsite, the report found. The reason: "The documentation of site condition and work progress is fundamental to many safety efforts."
Despite all this, a surprising number of workplaces still use paper forms for safety and other kinds of inspections, and for filing reports. The Industry Week article "How to Comply with OSHA Digital Records Rules without the Anxiety," found that many companies still file paper forms with OSHA instead of digital ones. It notes, "Companies' resistance to filing these electronic forms with OSHA and other agencies can be attributed to trepidation over the digital transformation. A wholesale change in a company's operations can be overwhelming to implement, and disorienting for employees who have to revise everything they do for their job."
Choosing the Right Platform for Building Mobile Inspection and Safety Forms
Building mobile safety and inspection forms can be easy, though, as long as you choose the right platform. Alpha TransForm is ideal for the task. It helps companies build applications and forms that tie the field directly to back office operations, improve logistics, streamline inspections and dramatically improve data capture. It has the unique ability to rapidly create mobile-optimized forms and field apps that can easily access and integrate with existing databases and web services. It builds offline apps, and excels at mobile apps for field workers.
Alpha Software we're big believers in the power of mobile apps to improve workplace safety. For example, one of our customers in the oil and gas industry with 10,000 employees in more than 100 countries built a safety app that lets employees fill out forms on their phones to report potential safety problems. And another customer built an SaaS app for agricultural safety.
---
Further Reading: Industrial Apps - The Future of Worker Safety
---
Alpha Transform's mobile optimized forms capabilities are ideal for developing industrial safety apps. In only a few minutes, you'll be able to customize an existing safety app for your business or build a form-based app from scratch to enhance worker safety. Often, accidents or incidents happen in areas or at times when there is no internet connection or cell signal, so Alpha TransForm apps always work offline. We over several safety app examples in Sample App Gallery and they're available for customization in our free trial.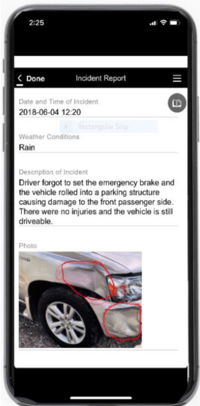 Try A Safety App for Yourself