Mobile apps that stop working when a network connection is lost reduce workforce mobility. The solution is to integrate offline support into your applications. Offline web applications are able to keep functioning when a mobile device is in offline mode. Our work with new customers continues to validate a key reason they've been unable to build more mobile apps in the past is the need for offline apps.

This week, ITBriefcase published an article by Alpha Software's CEO Richard Rabins on "The Offline Problem": How to Solve the Biggest Hurdle Facing the Mobile Workforce." Rabins explains:

"Perhaps the greatest impediment to the creation of these mobile business apps is the Offline Challenge, or the ability for apps to function without an Internet connection. In fact, Forrester reported that the 'offline' issue is the greatest obstacle facing mobile app developers today. Building offline capabilities into mobile apps is often considered too costly or too difficult, but the reality is, according to VDC Research, 89% of developers regard offline support it as 'a critical requirement for the mobile enterprise applications they are developing.'"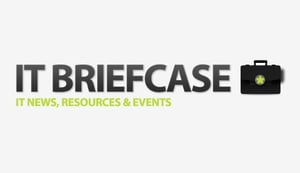 The remainder of the article details Alpha's approach to the offline problem, with business examples of how intelligent approaches to offline app development can save on data plan costs, and increase productivity for employees anywhere. Read the full article.

View more evidence that developers need to build offline apps.

Click on these links to see how customers like Glacier Water and TeamGlobal are using Alpha Software offline apps to enables workforces in the field while saving costs.