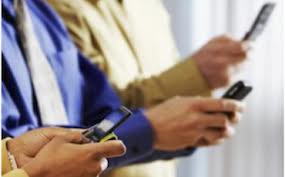 IT leaders are being pushed and pulled in multiple directions, asked to become close partners with business units, take the lead in creating new customer experience initiatives, build new apps and enable digital transformation — all while facing a significant skills gap. Yet it's not all bad news for IT: Low-code development tools can help IT accomplish all that and more. So concludes Salesforce's second annual State of IT report.
In the report, based on interviews with more than 2,200 IT leaders worldwide, 81 percent of respondents said IT is "entering a new era driven by customer expectations," with 79 percent of respondents believing that "IT is the primary enabler of customer experience initiatives."
App Development is Crucial to Creating New Customer Experiences
In other words, IT is in the driver's seat, with expectations from the rest of the enterprise that the ride will be a smooth one. The report concludes, "As the enabler of customer experience, IT plays a critical partnership role for other business units. Without IT as the backbone, these departments fall flat on powering crucial customer experience initiatives."
At the core of building new customer experiences is the ability to build apps quickly. But IT can't develop and deploy apps as quickly as customers demand. The report found, "Only 45% of IT leaders can design/prototype an app per business requirements in under a month, and 47% can deploy an app in under a month. While such timelines may have been lofty goals a few years ago, they increasingly represent targets for IT teams to hit in order to meet customers' constantly evolving expectations."
To tackle the problem, the report says, IT is turning away from full-stack development and towards low-code development tools. It concludes, "Nearly nine out of 10 IT leaders (88%) are already using or plan to use low-code solutions over the next 12–18 months. IT leaders agree that low-code development will help not only with speed but also productivity, allowing tech staff to concentrate on more strategic initiatives and innovations."
Low-code tools will help not just IT staff, the report says, but also business users and domain experts, taking the pressure of IT, and allowing experts knowledgeable in the business to create the apps they need. The report found, "74% of IT leaders plan to increasingly shift some application building responsibilities to business users over the next 12–18 months."
What's the Best Low-Code Development Platform for IT?
Alpha TransForm (for non-developers) and Alpha Anywhere (for developers) are ideal low-code and no-code tools for enterprise development. They can work independently or together as a single platform and are ideally suited for helping IT build new customer initiatives. Alpha TransForm helps business users craft online or offline mobile apps in minutes that utilize the latest mobile features (camera, GPS, etc.) for fast, accurate data capture. Alpha Anywhere has the unique ability to rapidly create mobile-optimized forms and field apps that can easily access and integrate with any database or web service and can exploit built-in role-based security or robust offline functionality. Learn more about Alpha TransForm and try it free for 30 days.