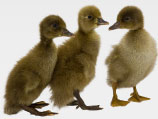 Alpha Anywhere is a rapid mobile and web development platform for mobile and web apps.

It is always gratifying when we see examples of Alpha Software products empowering people to build and grow businesses.

Here is another example.

http://meyerhatchery.com/index.a5w, the web site and catalog/ordering system is built and deployed using Alpha Anywhere

Check it out - It is a nice example of how Alpha helps businesses.

According to their web site:

Meyer Hatchery is among industry leaders, offering over 160 breeds of poultry including chickens, ducks, geese, turkeys, guineas, peafowl and game birds, plus a full line of feed and supplies. Meyer Hatchery is a year-round hatchery offering dozens of breeds weekly. Started birds are 16 to 20 weeks old and are available periodically throughout the year. With so many products, breed variety, and a minimum order of just three chicks for shipment, Meyer Hatchery can accommodate the needs of small, single family farms to commercial grower facilities and everyone in between. It is our mission to provide a wide selection of quality poultry and products at an affordable price. We also strive to develop and maintain mutually beneficial long-term relationships with our customers.