Alpha Anywhere becomes a vital tool for making mobile electrical safety inspections a reality for Morgan Lambert.
President Joe Biden has made clear that the future of the United States lays in upgrading its infrastructure of every kind, whether it be rail, roads, renewable energy, affordable housing, Internet access, and beyond.
And he's backing up that belief with money, and lots of it. His proposed plan will spend $2 trillion on infrastructure.
But spending money is one thing. Spending it properly, and making sure that infrastructure is regularly inspected, and maintained properly and safely, is another. Inspections and maintenance are hidden costs in any finished project. It's tough to do both, and to do them affordably.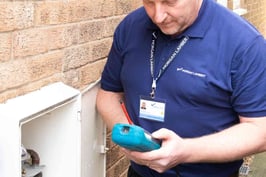 That's true not just in the U.S., but everywhere in the world. But one company in the U.K., Morgan Lambert, shows how innovation in inspections and audits can help cut costs, make sure they're performed properly, and provide safer housing for people who need it. And the company does it using the Alpha Anywhere mobile app development platform. Their work provides a template of how the same thing can be done in the United States.
Morgan Lambert specializes in gas and electrical safety management for social housing projects. (In the U.S. it's called public housing.) It performs audits and inspections on recently completed gas and electrical work to make sure that; engineers are performing to the appropriate quality standards and equipment and infrastructure is safe and adheres to numerous important rules and regulations.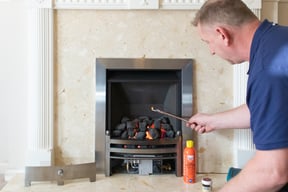 The core of Morgan Lambert's system, a web portal, was written using Alpha Anywhere. When the company's auditors and inspectors complete their reports, including photographic evidence, they are stored on a server. The portal, written with Alpha Anywhere, connects to the server and lets people with the right access, including housing officials and contractors who do gas and electrical work, search through and display the audits and data in multiple ways.
That's important for many reasons. But perhaps most important, says, Morgan Lambert Managing Director Lee Bradshaw, is that it "raises the standards for gas and electrical safety." He adds that the portal "has a robust electronic reporting suite and a digital place that allows you to have full visibility into the quality of the gas and electrical contractors."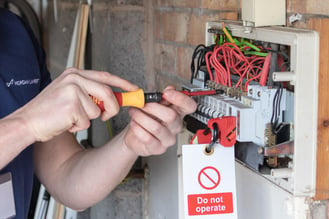 The reports can uncover whether certain contractors have any noticeable gas or electrical defect trends associated with their work. They provide photographic evidence of any shortcomings and violations. They even help contractors benchmark themselves against other contractors to see if they're falling short in any areas and pinpoint where their work can be improved.
In addition, the portal sends out automated alerts when, for example, problems have been uncovered with gas or electrical inspection.
Bradshaw says Alpha Anywhere has been instrumental in doing all that. And that has helped the company attract new clients and retain existing ones.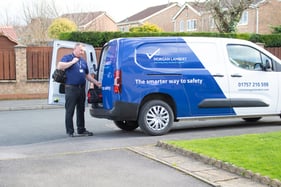 He explains, "Alpha Anywhere has allowed us to maintain a unique selling point in our industry. We work in a very niche market and there are not many companies that provide the kind of services we do. We were the first company that had a web portal to display audit findings. So, naturally, that's been able to help us by explaining to our clients that we've got a robust electronic reporting suite and a digital place that allows you to have full visibility on the quality of gas and electrical contractors. It also provides assurance to housing boards and tenants that they are properly taking care of maintenance."
Bradshaw says the company has been using Alpha Anywhere for approximately ten years. The company chose it because they had to get the web portal up and running quickly, and Alpha's low-code tools were the ideal solution for that.
"It'd recommend Alpha Anywhere to anyone," he says. "It's done exactly what we needed and has helped maintain our market leadership."
Build Mobile Inspection Apps for Free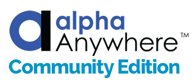 Do you need to build these inspection apps for your business? You can build them for free with Alpha Anywhere Community Edition. Build apps that speed inspections, scheduling, dispatching, and more. Take the time you need to build all the apps you need, then publish and host the apps for as little as $99/month. We even offer free app templates you can use. Start building apps for free with a free copy of Alpha Anywhere Community Edition.
View some of our inspection app templates: