Web technologies and web pages have changed how businesses run. Progressive Web Apps are the next evolution that web developers and app developers need to be aware of as companies take processes to mobile devices. These apps can service workers on a range of devices through modern browsers.
Businesses looking to develop mobile apps are often caught in a bind. They need to develop apps – and fast! – but they often lack the resources and know-how.
Writing apps for iOS and Android takes a great deal of time and skill. And it's not just the initial development that's a problem. So is deployment, maintenance, and troubleshooting.
That's not the only problem. Once the apps are developed, they need to be sent to Apple's App Store and Google Play and go through the vetting process. And once that hurdle is overcome, businesses need to convince users to download their apps. People are increasingly leery of downloading apps and giving away storage space on their mobile devices.
Enter Progressive Web Apps (PWAs).
What are Progressive Web Apps (PWAs)?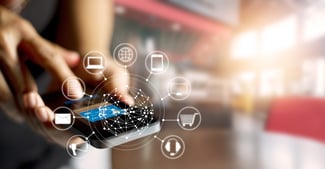 Progressive Web Apps (PWAs) function much like native apps, but they don't need to be downloaded. Instead, they're websites that use all the interactive capabilities of the web and much of the power of native mobile apps. But because they're websites, they don't need to be downloaded. And they're much easier to create and maintain than traditional mobile apps.
Mozilla explains:
"Progressive Web Apps are web apps that use emerging web browser APIs and features along with traditional progressive enhancement strategy to bring a native app-like user experience to cross-platform web applications. Progressive Web Apps are a useful design pattern, though they aren't a formalized standard. PWA can be thought of as similar to AJAX or other similar patterns that encompass a set of application attributes, including use of specific web technologies and techniques. This set of docs tells you all you need to know about them."
How Progressive Web Apps are Different From Native Development
Native app development creates powerful applications built to run flawlessly on a specific operating platform. Sometimes, they're built with a particular screen (smartphone or tablet) in mind, because of the specific use case of the app the developer is building. For example, a company that is distributing android tablets for all employees for the use of a specific business app.
PWAs can be developed faster, easier, and more cost-effectively than native apps. Instead of requiring specific software for one operating system or platform, PWAs require Javascript, HTML, and CSS. While native apps are installed using the Google Play Store or Apple App Store, Progressive Web Apps are simply accessed using the browser on the user's smartphone or tablet, or even a desktop.
One drawback of PWAs versus native apps is that PWAs cannot necessarily run flawlessly without a WIFI or cell signal. They can serve up certain parts of the app while the user is offline, but some things -- like submission of forms -- will not be possible.
How Progressive Web Apps are Different From Mobile Apps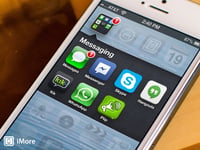 There's a lot you need to know about PWAs, and The Architect's Guide to Progressive Web Apps provides great advice. It notes that PWAs are better in a lot of ways than native mobile apps. The article explains:
"They include offline storage and access to native features like push notifications, geolocation, and the camera — all delivered instantly through the web browser. Unlike traditional native apps, though, users don't need to be routed through the app store. PWAs are also usually much smaller in size than native apps, so they load faster, work better over low-bandwidth networks, and take up less space on a user's device."
Benefits of Progressive Web Apps
In its PWA Book, Divante does a great job of outlining the benefits of PWAs to users and businesses:
Benefits to Developers:

Benefits to Users:

Benefits to Business:

modern development approach

no middleman involved in the app download & installation

positive developer experience

good performance in poor network conditions

independence in the app update process

possibility to work with headless architecture

undisturbed digital journey with weak or non-existent connectivity

no need for separate app development for iOS and Android OS

app-like features (add to home screen, offline mode, push notifications)

short loading time, even in traffic peaks

no need for paid developer accounts on App Store or Google Play

avoid app aggregators (Google Play, App Store, etc.)

higher user engagement and conversion rates

short time to market (it is possible to launch a PWA in 160Wh)

support in search results (thanks to mobile-first approach)

independence of the backend with PWA platform-agnostic solution

seamless onboarding from social channels (Instagram, etc). and higher marketing ROI

decreased Cost of User Acquisition (CAC)

increased cross-platform conversion

all-in-one processes of development, updates and product information

Source: Divante - The PWA Book
Make Progressive Web Apps a Tool in Your Development Arsenal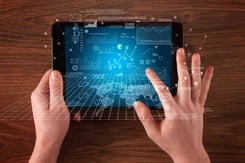 The guide warns, though, that PWAs shouldn't be your only mobile solution. There's a place in your mobile strategy for both PWAs and mobile apps. It notes: "In general, PWAs are great for attracting new users, while natively installed apps can be better for delivering the richest experience to loyal, repeat users."
In addition, if your user base is primarily web users, PWAs are the best solution, because your users are more oriented to web use rather than mobile apps.
PWAs are also great for reducing bounce rates because they don't require that people download and then install your app. Instead, people go to a web link and they run the app.
However, if you have complex technical needs, mobile apps are often the better choice. For example, mobile apps can do fingerprint authorization, but PWAs can't.
How to Build Web Apps and Mobile Apps

Whether you want to build web apps or mobile apps, you need the best mobile app development software solution possible.
Alpha Anywhere lets you prototype and build both web apps and mobile apps fast, including enterprise-grade security, data integration, user experience, and built-in offline capability. Apps you build with Alpha Anywhere also work offline.