Mobile Enterprise Magazine, a widely read magazine and web site, serving enterprise mobile professionals ran the following article today on the topic of offline support.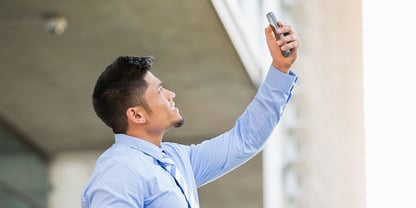 Now that companies are moving away from the planning phase for mobile apps to the building phase, it is becoming clear, that with real world experience, they are now realizing the fundamental notion, namely that mobile business apps have to be able to keep working whether there is signal or not. Offline applications done right work seamlessly, regardless of whether or not the device is connected. However, adding offline access in a mobile app can be hard.

We were gratified to see that Alpha Anywhere 3.0 featured in the article. Alpha Anywhere 3.0 features improvements that make building an offline-enabled app easier than ever. Offline data caching and data synchronization are built into the framework, simplifying building an offline mobile app.

Apps Need to Work Offline
— September 29, 2014
An application development and deployment environment with built-in offline support, can now be found in Alpha Anywhere 3.0—which allows a transactional business app to operate effectively while disconnected from a network. This solves what Forrester Research identified in its September 2014 report, The Offline Mobile Challenge, as "often the most important and difficult mobile feature" for business today and "a consideration for nearly every future modern application."