Alpha Software partner Start Software is sponsoring an incredible World Record attempt: a solo race across the Atlantic Ocean in the smallest sailboat ever.

Attempting a New World Record in the World's Smallest Boat
In May, Brit Andrew Bedwell is attempting the World Record Atlantic crossing in the shortest boat, ever. The current record is held by American Hugo Vihlen in a boat that is just over 5 ft long. Bedwell's boat, The Big C, is only 3 ft long… and he is doing the crossing completely unsupported.
Andrew's boat will carry Start Software, Alpha Tracker and Alpha Legal/Alpha Portal branding on the side pods.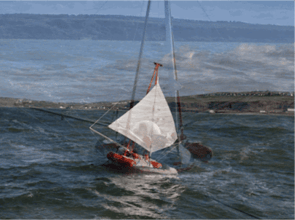 Raising Money for Cancer
Bedwell is raising money for cancer charities. He's named his 3-foot boat The Big C, and titled his effort The "Big C" Atlantic Challenge. You can follow his effort on his Facebook page: The Big C Atlantic Challenge.
Help Bedwell Cure Cancer
You can support Bedwell's effort to raise money for cancer research by contributing to his BigC Challenge GoFundMe Page.
Successful Sea Trials Last Week
On Friday, members of the Start Software Team joined Bedwell off the Irish coast for the first sea trials of his new boat. You can read about Friday's sea trials off Whitehaven and catch future updates on Bedwell's efforts on the Start Software's Big C Atlantic Challenge Blog.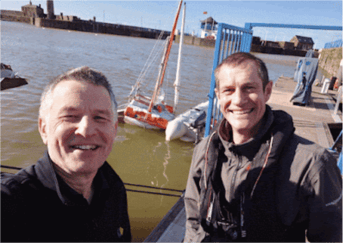 Watch An Interview with Andrew Bedwell
Robin Bennett, Director of Start Software, recently interviewed Bedwell about his effort to raise money for cancer research, The Big C, and the challenges he'll face on his sail. Bedwell says the previous world record-holding boat is "like a living room" compared to his smaller boat. You can watch the full interview here.
Please consider contributing to Bedwell's fundraising effort and help Start Software spread the word!
(While Bedwell is limited on the tech he can take with him on the journey, rumor has it that Alpha Anywhere may be joining him for the trip on his smartphone. Stay tuned for updates! The Journey starts in May.)