When low-code/rapid development platforms started appearing a few years ago most vendors conveniently assumed there would always be signal (wifi or cellular) - because frankly it is easier to build mobile apps if you can assume that there will always be signal.
Then reality struck - while there is a lot more signal available today than a few years ago - there is always a good chance, the signal will be unreliable, spotty or non-existent, at least some of the time. Now, If you are using your mobile device casually, that may be ok, but if your device and your mobile app is key to you doing your job, and even if losing signal is only a factor some of the time, signal loss is simply un-acceptable because you can not be assured that your mobile app will always work.
As a result, vendors of low-code products realized that this problem needed to be addresses - but, as in the case of many things, the devil is in the details and it is much easier to make claims than to actually deliver on a claim!
So what are the main items that you need to be on the look out for when selecting an offline mobile development and deployment platform to build offline mobile apps or offline mobile forms?
1. Are there limits to how much data can be stored offline?
2. When you synchronize the data, how does the system handle conflicts. (ie. If there have been changes to the underlying data when the mobile worker has been offline and then they synchronize, which version of the data should prevail?)
3. Will the app handle situations where the device is turned off or loses power?
4. How much work and skill is required to add offline support?
5. What is the user experience for the offline worker using the app?
6. When offline data is synchronized with the server database, can one initiate (client and server-side) events that give you a lot of
control over the process and allow you to inject custom code if you want?
7. When you have captured large amounts of rich-media data (video and sound) when you are offline, do you have flexibility regarding
where that data is stored when you synchronize?
8. Can you generate reports and charts on your mobile device when you have no signal?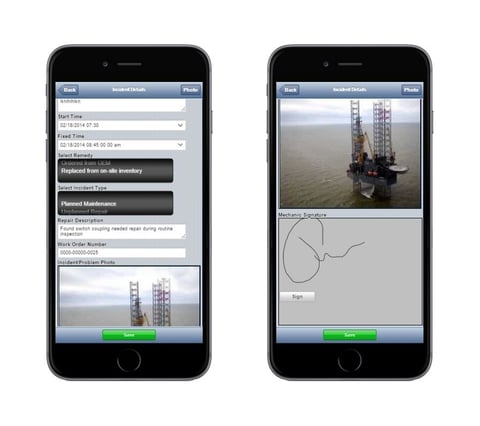 Clearly this is an important topic and if you are going to be building mobile apps for remote workers that may not have an internet connection or cell signal. It is important to understand the challenges with offline apps and ask ask the right questions.
At Alpha, we identified "offline" support as a real and widespread problem a number of years ago and we have made easy yet powerful and flexible "offline support" one of our top priorities to solve (and continue to enhance,) in such a way that offline is something that you just "get" when you adopt Alpha Anywhere.
Learn more about building mobile apps that work without a connection using Alpha Anywhere.
Additional Reading: