Virtually every company recognize how mobility is changing how business gets done, and need to either innovate and embrace mobile or risk getting "Uberizd". In fact, the recent Gartner "Magic Quadrant for Enterprise Low-Code Application Platforms" reports that:
"By 2024, low-code application development will be responsible for more than 65% of application development activity. By 2024, three-quarters of large enterprises will be using at least four low-code development tools for both IT application development and citizen development initiatives."
Enterprises want more apps, faster and more cheaply than they can be built with native development. With the right approach, you can position your firm to quickly capture a part of the more than $15 billion mobile app development market.
By helping your clients harness smartphones for business productivity your firm can add new business solutions to its portfolio as clients seek to move manual and paper business processes to mobile devices in an effort to modernize field work using mobile phones. With a partner-focused low-code development platform, you can enable your team to quickly master mobile development -- including coveted but time-consuming features like offline operation -- and service a wider range of customers and their business challenges.
Alpha TransForm: A Great Fit for Development Firms
As more and more companies struggle to make their field workers more productive, Alpha TransForm presents you with a unique opportunity to address your customers mobility needs faster and better than with any other approach – while also creating a new recurring license revenue stream for your business.
TransForm is a very high-speed (minutes) way to prototype, build and deploy powerful data-capture oriented mobile (particularly smartphone) apps, impress clients and prospects, and win new business in short amount of time without having to:
spend weeks natively building custom applications
worry about getting the application deployed and scaled
TransForm will enable you to quickly offer new smartphone- and tablet-based mobility solutions so you can deepen your engagement with existing customers and add new enterprises to your client roster. TransForm positions you to not only sell your time and expertise to deliver mobile solutions, but as an Alpha Partner, you can benefit from the Alpha TransForm subscription licensing model -- a recurring revenue stream for your business. Here are some examples.
Making recurring revenue easily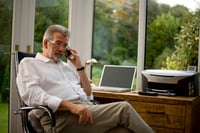 Jim is an experienced developer who works with construction companies and has several web applications in production. With TransForm, Jim saw an opportunity to immediately go back to those same clients and quickly build site inspection apps that work on smartphones and digitize what was once a cumbersome paper process. Jim has now built a suite of construction related apps and is reaching out to existing and new construction clients and showing them how quickly he can produce results for them. Generating new IT Consulting, Systems Integration, and Alpha TransForm revenue in the process.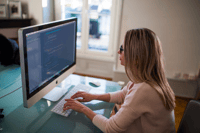 Carrie has long had success developing database applications for her manufacturing clients. Her clients have discussed being able to better record safety incidents on the factory floor, so she saw an opportunity to use Alpha TransForm to build new safety incident apps that work offline on smartphones. She prototyped her first app in minutes with Alpha TransForm, impressed the initial client and now is realizing an incremental revenue stream across her entire client base, plus additional projects integrating that data with back-end systems of record and workflows.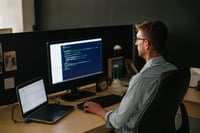 Mark's oil and gas clients clients have used his custom apps to collect and view the data that powers their systems. Mark has started leveraging Alpha TransForm to mobilize their paper processes. They're using new Alpha TransForm apps to commission new equipment and perform periodic "checklist" based inspections in order to ensure problems are identified and resolved in a timely way. In the past Mark's company only got paid for the consulting hours they spent building highly customized systems, but now he is excited by the increase in project throughput his development team has achieved using TransForm. He's achieving higher margins on the work and benefiting from ongoing Alpha TransForm licensing revenue.
These are just a few of the success stories we've heard from Alpha Partners.

...If you'd like to learn how helping customers mobilize their business processes can expand your development services, increase your client base and establish a recurring annual license revenue stream.
Learn more about our Solution Provider Partner and Technology Partner opportunities.