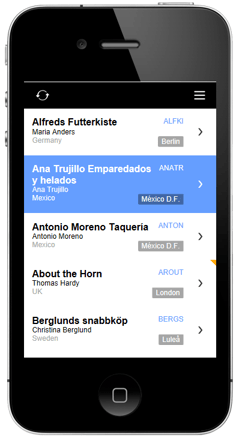 Finding affordable mobile app development isn't as hard as you think.


A new report finds mobile development is far too expensive and slow. At Alpha Software, we make affordable mobile app development a reality for businesses of all sizes.

When it comes to mobile development, it seems, the more things change, the more they stay the same. That's the takeaway from a report by Enterprise Mobility Exchange and VDC Research, "Looking Ahead to 2017: The Analyst Insight Report." It found that enterprises still haven't locked down their mobile strategies, and are spending too much money and time on developing mobile apps.

The report says that a majority of enterprises will increase their mobility budgets in 2017, a full 58%. Only 2% of companies will cut their mobility budgets, and 39% won't make any change.

As to the benefits companies are hoping to get from their enterprise mobility efforts, one stands above all others: improving worker productivity. More than half of enterprises --- 51% --- cited that as one of three benefits they hope to get. That was far more than any other benefit. Reducing operating costs, improving competitive advantage, and increasing sales/revenue were each cited by between 26% and 29% of companies.

One surprising finding was that even though enterprises have been formulating their mobile strategies for years, more than half – 51% -- still don't have a strategy in place. Thirty one percent of companies say they are in the process of formulating a strategy and 20% say they "have no defined mobile strategy."

Perhaps that's one reason enterprise end users are not happy with their companies' mobile efforts. The report found that "46% of end users are dissatisfied with their organization's mobile initiatives."

Enterprises often don't develop mobile apps in-house, the report found. Only 28% of them develop custom apps in-house, while 43% have a third party develop custom mobile apps, and 28% rely on third-party packaged applications. It's likely that these statistics don't represent affordable mobile app development.

As for the amount of time and cost spend on developing mobile apps, it's still too high. The report found that "on average, organizations require more than 6 months to develop and deploy a single mobile application, and spend an average of $143K." That's not affordable mobile app development for most companies, and certainly not if you have to mobilize upwards of 20, 40 or 100 business processes.

At Alpha Software, we believe in affordable mobile app development. We've made mobile app development affordable for enterprises with many apps to build, for SMBs with a handful of apps to build, or for independent consultants developing app at a time. Enterprises need not outsource mobile app development, and they don't need to spend tremendous amounts of time developing their apps. They can instead use Alpha Anywhere, a low code app development platform which lets developers build mobile apps fast with little hand-coding and custom work, using simple-to-use visual tools. It also allows for custom coding when required. IT staff or so-called "citizen developers," domain experts and line-of-business staff who have business experience but not a development background, can use it to write great mobile apps quickly.

Read how Alpha Anywhere can help your organization build mobile apps fast and easily.