You're an experienced Alpha Anywhere developer with satisfied clients and a clear understanding of how to build powerful apps. You've got a successful business selling your IT and development expertise, but in many instances only get paid for the time you work.
You've likely heard about Alpha TransForm, but what you may not yet be clear on is how TransForm will enable you to both grow your business and build a new recurring revenue stream that will generate cash and create equity value for your business based on new and renewal TransForm licenses. Here's the scoop.
Virtually every company (including the clients you already have!) recognize how mobility is changing how business gets done, and need to either innovate and embrace mobile or risk getting "Uberizd".
The single biggest area of opportunity, is in harnessing the smartphones for business productivity, and helping your customers (and potential new customers) move the applications they are already using to smartphones or tablets, moving paper data-capture processes to work on field workers' smartphones, or taking new business processes mobile.
As more and more companies struggle to make their field workers more productive, TransForm presents you with a unique opportunity to address your customers mobility needs faster and better than with any other approach – while also creating a new recurring license revenue stream for your business.
TransForm is a very high-speed (minutes) way to prototype, build and deploy powerful data-capture oriented mobile (particularly smartphone) apps,impress clients and prospects, and win new business in short amount of time without having to:
spend weeks natively building custom applications
worry about getting the application deployed and scaled
TransForm will enable you to quickly offer new smartphone- and tablet-based mobility solutions to address your customers business challenges, that help you deepen your engagement with existing customers and win new mobile projects with new customers. TransForm positions you to not only sell your time and expertise to deliver mobile solutions, but as an Alpha Partner, you you can participate in the ongoing new and renewal TransForm license revenue stream. Here are some examples.
Making recurring revenue easily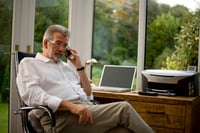 Jim is an experienced Alpha Anywhere developer who works with construction companies and has several web applications in production. With TransForm, Jim saw an opportunity to immediately go back to those same clients and quickly build site inspection apps that work on smartphones and digitize what was once a cumbersome paper process. Jim has now built a suite of construction related apps and is reaching out to existing and new construction clients and showing them how quickly he can produce results for them. Generating new IT Consulting, Systems Integration, and TransForm revenues in the process.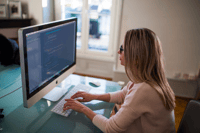 Carrie has long had success using Alpha Anywhere to build database applications for her manufacturing clients. Her clients have discussed being able to better record safety incidents on the factory floor, so she saw an opportunity to use TransForm to build new safety incident apps that work offline on smartphones. She prototyped her first app in minutes with TransForm, impressed her first customer and now is seeing an incremental revenue stream developing from all of her customers plus additional projects integrating that data with back-end systems of record and workflows.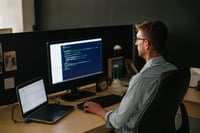 Mark's oil and gas clients clients have used custom Alpha Anywhere apps built by Mark to collect and view the data that powers their systems. Now they're using their new TransForm apps built by Mark's company to commission new equipment and perform periodic "checklist" based inspections in order to ensure problems are identified and resolved in a timely way. In the past Mark's company only got paid for the consulting hours they spent building highly customized systems but now he is excited by the increase in project throughput his development team has achieved using TransForm, an increase in higher margin app and data integration business, and licensing revenue from the use of TransForm (which is based on the number of users of apps built in TransForm)

These are just a few of the success stories we've heard as we've rolled out TransForm to early adaptor Alpha Partners.
If you're an Alpha Anywhere developer, we encourage you to take a look at TransForm, think about how it can help increasing your revenue from existing client, quickly demonstrate value to potential new potential clients, and help you grow your business!
...If you'd like to learn how helping customers mobilize their business processes and landing a few TransForm customers can create a recurring annual license revenue stream worth TENS of THOUSANDS of $$$$ per Year!