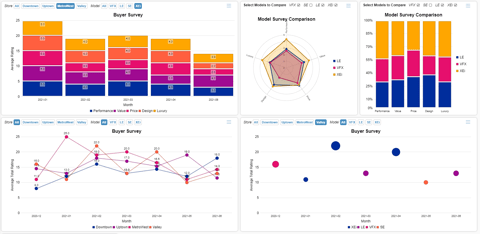 Digital transformation is driven by many things, but perhaps the most important is the sophisticated use of data and analytics at every level of a company. Embedding analytics and data visualization into the core of a business can bring dramatic, immediate benefits, and speed the path to digital transformation.
A survey by Enterprise Strategy Group, "The Path to Data Leadership: Embracing Business Intelligence and Embedded Analytics," shows just how vital embedded analytics is to businesses. In the survey, 56 percent of businesses said embedded analytics improved their performance, 48 percent said they benefited from business responsiveness to insights, and 46 percent said they now have better scalability. Those benefits are for employees across the board: 51 percent of end-users, 49 percent of data teams, and 41 percent of developers say it improved their ability to effectively do their jobs.
That's all well and good. But it can be very hard for companies to build or leverage data visualizations because it's such a specialized skill.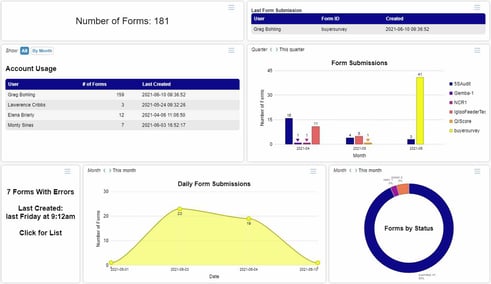 Speeds Data Insights
That's where our just-released Alpha TransForm Analytics comes in. It's a new data visualization UI that adds powerful data visualization capabilities to the Alpha TransForm mobile forms builder. Both combine to form a powerful mobile app builder and a sophisticated data analysis tool in a single platform. The solution is designed for use by business users who want to speed digital insights, but don't have coding knowledge.
Richard Rabins, CEO of Alpha Software, explains it this way: "Alpha TransForm makes it easy, fast and affordable for companies that rely on paper forms to take their processes digital. The Alpha TransForm forms builder and TransForm Analytics dashboards allow business users to build their own mobile business app easily and deliver powerful data visualizations to streamline processes and gain faster data insights across the business."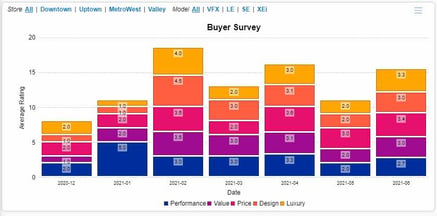 Speeds Data Collection
The Alpha TransForm mobile forms builder allows business users to craft a paper form into a mobile app in hours – and even minutes. The forms use the latest smartphone features, including GPS, bar code scanning, and image capture with markup, to speed data collection in the field. Managers can also get alerts as new forms are completed.
All Alpha TransForm mobile forms apps are cross-platform, leverage the latest mobile features, and have extensive built-in security. The apps can also work with or without a WiFi or cell connection, including the ability to access large documents, diagrams, manuals, and videos, or look up database information when offline.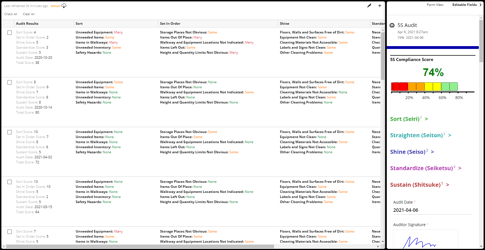 Speeds Data Analysis
Using mobile forms created with Alpha Transform, administrators can automate previously manual tasks, like sending emails and SMS messages, generating and sending reports, assigning and re-assigning forms or job tickets to other workers
Users that want to take the product further can use the product's robust API to communicate with other systems. The product also includes TPL, a simple, but powerful scripting language that allows your mobile forms to access onboard databases, launch navigation apps, call out to APIs, and more.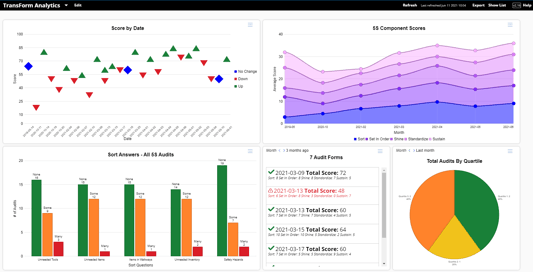 ---
Learn how you can gain efficiencies by digitizing paper forms, accessing up-to-date data, and getting better results, faster at: https://www.alphasoftware.com/alpha-transform-overview-and-free-trial.