New Salesforce Report Shows that Mobile Apps Using Big Data is IT's Biggest Priority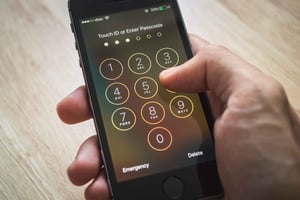 IT Departments have a lot on their plates these days, having to contend with the cloud, Internet of Things, the skills gap, and demands that it better align with a company's business units. But a report from Salesforce makes clear that the most important challenge for IT is handling mobile development that leverages big data within companies.
Salesforce surveyed more than 2,200 global IT leaders and CIOs for its State of IT Report. Following is what the report has to say about big data, mobile apps and more.
Big Data and Mobile Apps
If you want to know what's important to an IT department, you only need to follow the money. If IT plans on increasing spending for a particular technology, it means that's extremely important to a company's future. And the Salesforce report shows that mobile is at the top.
The survey found that 68% of IT teams said they would increase spending on mobile apps that leverage big data over the next two years. That is tied for the top spot with spending for cloud migration and cybersecurity. Coming right behind that are the 63% of companies who will spend more in the next two years on customer-facing apps — and more often than not, those apps are mobile.
The survey ranked companies according to whether they have IT teams, and then surveyed those teams about their plans. Again, mobile came out on top — and the higher performing the team, the more likely they'll increase spending on mobile and customer-facing apps.
Of the high-performing IT groups, 76% will increase their spending on mobile in the next two years. Moderate-performing groups will increase mobile spending by 71%, and under-performers by 54%. Similarly, of the high-performing groups, 76% will increase their spending on customer-facing apps in the next two years. Moderate-performing groups will increase spending on customer-facing apps by 66%, and under-performers by 42%.
The message here is clear: The more savvy and far-seeing the IT group, the more they plan on spending on mobile apps to harness big data investments companies have and are making. What's also clear is that mobile is the future of enterprises.
Salesforce looked at IT's handling of building new big data apps (which can include web apps, mobile apps, and client apps), and found that "Nearly 90% of new apps launching in the next 12–18 months will be created with a mobile-first mindset."
Among IT's top worries is the overall skills gap, with the report warning, "Four out of the top 10 pain points that IT leaders face are related to the skills gap." And although the report didn't go into details about which skills gaps are most extreme, there's plenty of evidence that mobile skills are high on the list.
Successfully Build Big Data Apps
Here's one piece of evidence: A Gartner survey says that demand for enterprise mobile apps will outstrip the capacity of IT to deliver them by a factor of five to one by the end of this year. Alpha Anywhere can help bridge that gap. It allows IT and non-technical staff to build mobile apps, with a low-code mobile application development.
Learn how you can build big data apps for your organization.
Read how mobile app development (RMAD) with Alpha Anywhere can empower citizen developers to quickly build sophisticated business apps while allowing IT to maintain some control.
Watch a 3-minute video of why Alpha Anywhere's approach speeds development for skilled developers and citizen developers.