There's a shortage of app developers, so hiring a mobile app developer is a real challenge if you need to create an app. Here's what you can do about it.
Digital transformation, widespread remote work, supply challenges, and global market fluctuations have all put pressure on companies to make systems more mobile, collect richer data faster, and streamline operations. While highly valuable, this digitization and automation effort requires developers to connect systems and write applications.
Hiring an App Developer is Difficult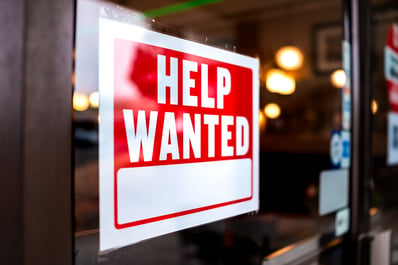 Unfortunately, developers are in high demand and a hot job market makes them hard to find and hire. This means companies are having a hard time getting all the task-based apps they need built, so their development process is stuck at the starting line.
Why are developers so hard to find? First, building applications for mobile devices requires new skills beyond traditional desktop app development. You must consider, screen sizes, mobile operating systems and device platforms with frequent updates, new features like GPS and cameras and more. Plus now, you must consider what happens when your application is in a dead cell zone without WiFi connection. These are specialized skills that are highly valued and expensive.
Second, mobile devices users are familiar with consumer apps with easy to use interfaces that do fast tasks. They're not looking for uber software applications that do it all. So often, for effective mobile use, apps must be very simple, task-based apps. This means frequently building a number of smaller apps versus one larger one. All this requires more development time, user testing and more.
So with companies needing more specialized development and multiple apps - sometimes tens or hundreds - versus just one or two, more and more developers are needed.
Demand for App Developers is Soaring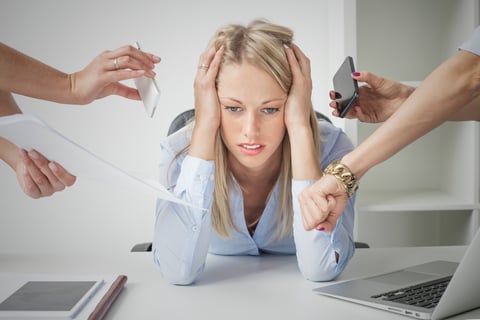 Multiple firms and publications are offering clear evidence that the shortage of mobile developers continues to rise. Recent research shows demand for software developers is accelerating.
All this is nothing new. And the problem is only increasing.

Address the Skills Gap
So what can you do about it?
You can try to put more pressure on your development team and incent them to do more work. Yet, in a hot job market, this may backfire, with your developers jumping ship to pursue other opportunities.
You can outsource your development to an app development firm. You'll need to expect to pay much higher costs, and this could limit the number of apps you build or the complexity of those apps. In addition, onboarding the firm, working with the firm on requirements gathering, and end-user testing could add weeks or even months to your development schedule.
You can try to source and hire overseas. This will likely lower your costs, but you'll likely be challenged with workday scheduling issues and perhaps varying app quality.
The best solution is to help more employees become proficient at building apps. This not only helps you in the short term but is a longer-term strategy as your needs evolve over time and as you need apps updated or new ones created. Luckily, innovative software has emerged to help.
Use Low-Code Software
Gartner suggests using rapid mobile app development (RMAD) or low-code tools to meet the need. These app development software solutions let business analysts and other business users (aka, citizen developers) create mobile apps without having to learn coding skills or programming languages. Gartner says, "These approaches are allowing those with no programming skills or coding ability, such as people in business roles, to rapidly assemble mobile app prototypes and continuously iterate on these designs."
RMAD and low-code development software is the future of development at large enterprises. This software will allow companies to build these apps themselves without straining out, outsourcing development, or incurring outrageous costs. The software can also help build even better apps because the business users closest to what the app needs to do will have a direct influence in crafting the app. This would streamline business requirements gathering and user testing for modern business app development.

Recruit Citizen Developers
Amid current pressures, companies will drive more employees to help build basic apps and digitize data collection. As a result, citizen developers will soon outnumber professional developers in organizations. This is all part of a trend that companies are driving to streamline operations and find ways to build the apps they need.
Read our whitepaper to learn how you can find and empower citizen developers at your organization to build their own business apps.
How to Build Apps Without Additional Development Resources
Alpha Software offers two different software products that are helping companies build business apps - even if they don't have Android or iOS developers to build them.

The Alpha TransForm no-code app builder helps enterprises craft cross-platform mobile apps in minutes that utilize the latest mobile features (camera, GPS, etc.) for fast, accurate data capture. The software offers a 30-day free trial and you can also use the built-in gallery to find an app template to help jumpstart your development. The software also has capabilities to quickly get your app updates into the app stores.

Alpha Anywhere low code app development software can build enterprise apps or field apps that can easily access and integrate with any database or web service and can exploit built-in role-based security or robust offline functionality. Try building an app for free with Alpha Anywhere Community Edition.
Have a shortage of app developers and can't hire an app development company?