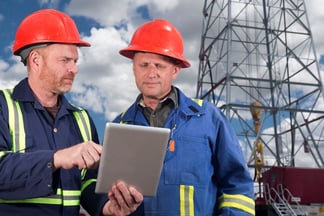 Think beyond traditional paper forms when building mobile field service apps.

Field-service workers, who work outside of traditional offices and are often on the go, benefit more than almost any kind of employee from great mobile apps. Field service teams work for utilities, engineering companies, in healthcare, property maintenance, and more. They're often out of touch with the office, and need to track their work and fill out forms when they're on the go. But it's tough to choose the right tool for building mobile field service apps for them.

A recent report from Gartner, "Successful Field Service Management Buyers Are Putting Application Flexibility and Employee Empowerment First" offers advice on how to do it. A related Gartner report details just how important it is to equip field service workers with a good mobile app. By 2019, it says, over 70% of field service organizations will equip their staff with mobile apps — and those apps will drive profitability. But despite that, it concludes, by that year "80% of organizations with more than 50 field technicians will miss more than 20% of the planned efficiency gains due to incomplete integration or deployment."

Gartner offers a good deal of advice on making sure you choose the right tool for developing mobile field service apps. We think the most important is this: "Demand mobile capabilities that inform and empower technicians — don't just mirror a paper work order digitally."

We've done a great deal of work at Alpha Software to make it easy to build great mobile field service apps, in particular, mobile-optimized forms. If all a form does is replicate what paper can do, as Gartner says, you're losing all the benefits that mobile devices offer out in the field. Alpha Software CTO Dan Bricklin explains: "Taking an image of a paper form and putting it on a tablet screen is not the answer." He says new types of mobile-optimized forms are needed: "These are applications that run on the tablet that can take advantage of a wide range of input types, that can have input means that are tailored to the needs of the particular data type and data values being entered, that can have layouts that are flexible, and that are customizable to the needs of the particular task."

Alpha Anywhere includes all those capabilities and more. We've even built a free mobile inspection app template with the critical features required by field inspectors — for details and to download the source code, click here.

To see a video of the inspection app, click here.

Click here to learn how Alpha Anywhere can help you build sophisticated mobile-optimized forms.

For more information about Bricklin's recommendations on how to build the best tablet-based forms, click here.
Want to get started building your own first field service app? Read Build a Mobile Application Quickly in Alpha Anywhere - A Tutorial.