Punch lists help general contractors and owners complete work effectively and ensure proper project closeout. Proper punch list management helps companies improve customer satisfaction and arrive at final payment faster.
Closing out a building project is often the toughest part of any construction project. Project owners, project managers, project teams, contractors and subcontractors struggle to make sure that every detail is handled properly.
To do that, they typically create a punch list, sometimes called a snag list. It's collection of punch list items that must be done before the project is complete. Typically, they're not major jobs. Instead, they tend to be tweaks and other small details. But these are exactly the details that tend to be overlooked in the final days and weeks before completion. Punch lists are often used during site inspections and final walkthroughs.
The list of items is usually based on the terms of the construction contract. For each item, the contractor and customer agree what needs to be done, and when it's finished. After all items have been completed, the contractor is paid.
A punch list often includes items such as issues with the interior or exterior, improper flooring or cabinet installations, mechanical issues such as with thermostats or ductwork, and any damages done during the construction, such as a cracked driveway.
A construction punch list app digitizes punch lists. Sometimes these are standalone apps and other times they're a module within construction management software. These quality apps are a quality control software tool to ensure tasks are complete so owners and architects can be confident all work conforms to contract specifications and contract documents. Items on list are often grouped by room or trade. It's a mobile app that can be used by multiple mobile devices.
With it, project managers can ensure compliance with punch list items as they complete construction projects. The app allows users to view and assess deviations from contract specifications with detailed checklists and comprehensive data capture. It's used live, on-site, and makes closing out a project far easier, more effective and efficient.
Benefits of a punch list app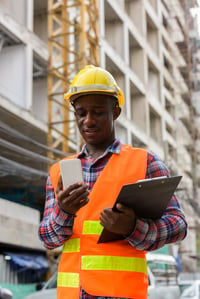 Punch list apps have myriad benefits. They can be created before a project even starts and can document all project specifications. This can reduce the chances that work being done doesn't meet agreed-upon standards, or that some work is overlooked.
It also lets contractors focus on strict quality control during ever step of the building process. This can significantly reduce errors and make sure no damage is done during construction. At ever stage of the project, the work can be evaluated, making sure that there won't be last minute errors, problems and changes.
Punch list apps also significantly improve communications among architects, contractors, subcontractors, owners and others. Often, miscommunication rather than shoddy work is the root cause of construction problems. Punch list apps can eliminate that. They can also identify minor issues before they become major ones.
How punch list apps improve productivity and accountability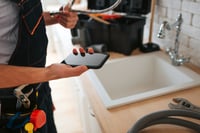 The best punch list app software helps improve efficiency, productivity and accountability. With it, as soon as a punch list inspection is completed, it can trigger an approval, or initiate a repair. This makes sure companies can finish construction projects more quickly. Construction companies also get to the billing stage more quickly.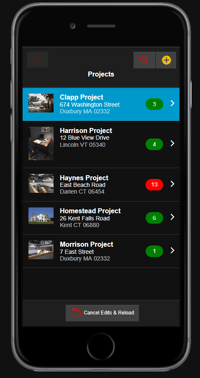 A mobile punch list app can also capture information that can't be captured on paper. This speeds data collection and improves data accuracy. Inspectors can take photos, mark them up, record audio messages, and scan bar codes. Time, date and location information can be captured automatically.
Punch list apps can also share punch list information with all stakeholders. Architects, owners and designers can get information in real-time. Reports can easily be generated. By keeping everyone updated and on the same page, they can agree on outstanding items and take next steps more quickly.
The best software for punch lists
Research shows that over 35% of construction professionals' time is spent on unproductive activities like looking up project information and instituting rework. Mobile construction apps allow workers to complete more tasks quickly so they can increase productivity.
Alpha Software works with construction companies to create construction apps and mobile forms. We offer free software to build these apps and train developers to build construction apps. We also offer pre-built apps for home inspection, non-conformance reports, and punch lists.