All construction projects use a construction punch list to close out construction projects. A construction punch list is a list of items that need to be completed or resolved before the project can be considered complete and the final bill submitted to the client for payment.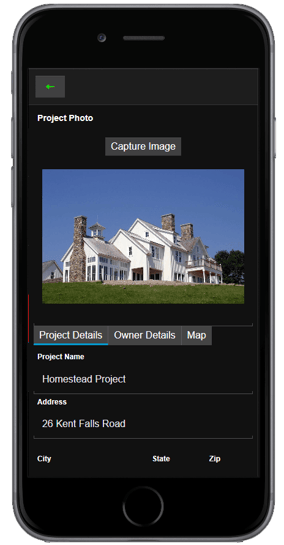 A construction punch list is a very effective way to make sure that large construction projects are completed in a timely manner. They provide a method for all parties — from General Contractor to the Architect to the Client – to easily understand what needs to be completed on a construction job and by whom. Construction punch list items might include:
Electrical: Replace temp lighting fixture, Front Hall.
Plumbing: Install utility sink, Basement.
Paint: Sand and final coat, interior trim, Dining Room cased opening.
Tile: Seal grout, Master Bath.
Alpha Software worked with top construction companies to model a best-practice Construction Punch List App, optimized for offline operation, on smartphones and with offline capabilities:

The Alpha Construction Punch List App is a sophisticated, pre-built construction punch list app optimized for mobile phones, which most construction workers already carry in their pocket every day. The Construction Punch List App can enable any construction company to immediately power site inspections, job task assignment and project sign-offs using a mobile device instead of clipboard and paper. The Construction Punch List App:
speeds data capture and accuracy in the field
allows workers to capture audio, photos and video within the app on the mobile phones they already carry
works at a remote construction sites without cellular or WiFi connection
enables companies to quickly update the app as needed.
The Construction Punch List App offers a solid framework for future expansion and continued customization of the app for any construction company's need – including tying into data systems of record or adding login or authentication.
Get details on the Construction Punch List App, its full list of capabilities, a video of the application in use and instructions on how to download it for your use.
Current Alpha Anywhere customers can download the source code for this inspection app from Alpha Software's Github account and modify it for use in their organization's inspection process. Developers can make modifications to this sample inspection app directly from Alpha Anywhere. If you like this app, but need assistance modifying it for your specific needs, contact the Alpha Software Professional Services Group for help. Not an Alpha Anywhere customer? Contact Us to get access to the Construction Punch List App.
Interested in construction apps or building inspection apps? Read more about elevator inspection apps, building inspection apps and safety inspection apps.