Construction companies use a construction punch list, or snag list, to inspect and close out construction projects. This quality control software ensures tasks are complete so owners and architects can be confident all work conforms to contract specifications and contract documents. Items on list are often grouped by room or trade.
Benefits of Construction Punch Lists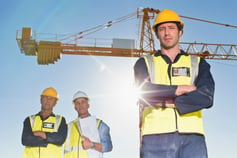 Project managers create a punch list to include key items on a construction project that are required in the contract. The punch list process employs this listing of work to guide an inspector through an inspection process onsite. The inspector inspects the completed work and identifies any unreasonable flaws on the job. Items that fail inspection must be completed properly before the final bill can be submitted to the client for final payment.
Owners, architects and construction teams have an effective way to make sure that a task is completed properly. A professional inspects the work, identifies unreasonable flaws and creates a snag list. If there are outstanding issues, items on the snag list can be completed or negotiated to complete the project.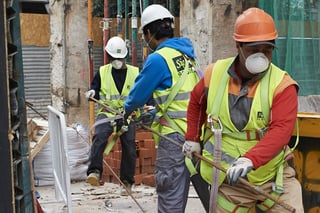 Punch lists provide a method for general contractors and owners to easily understand what needs to be completed and by whom.
Punch list items might include:
Electrical: Replace temp lighting fixture, Front Hall.
Plumbing: Install utility sink, Basement.
Paint: Sand and final coat, interior trim, Dining Room cased opening.
Tile: Seal grout, Master Bath.
Taking Construction Punch Lists Digital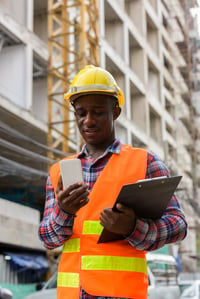 By this process digital, project managers at construction companies can complete projects faster and save money. Inspections can be completed on-site, instead of being delayed and completed back at the office.
The minute a punch list inspection is completed, it can trigger an approval, or initiate a repair. Faster processing enable companies to complete construction jobs faster. This allows construction companies to more rapidly reach the final billing stage.
A mobile punch list app can capture information not possible with a paper form. This not only speeds the collection fo data, but also improves the accuracy of data collected. Inspectors can take photos, mark them up, record audio messages, and scan bar codes. Time, date and location information can be captured automatically.
Apps can also share punch list information with all stakeholders in the process. Architects, owners and designers can be updated with the click of a button. Reports can easily be generated based on digital data. By keeping all members updated and on the same page, parties can agree on outstanding items and take next steps faster.
A Free Construction Punch List App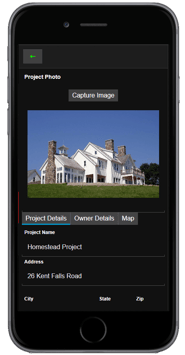 The Alpha Construction Punch List App is a sophisticated, pre-built app optimized for mobile phones, which construction carry every day. The app enables project owners to power site inspections, job task assignments, and project sign-offs in real-time. The app speeds work by utilizing mobile devices instead of clipboards and paper. The digital report can also easily be shared with architects or designers.
Alpha Software worked with top companies in the construction industry to model a best-practice Construction Punch List App. The app can operate offline, on both iOS and Android smartphones and capture new types of mobile data. Companies can customize or expand the app for any construction team's need. This includes – tying the app into data systems of record, or adding login or advanced security.
The Construction Punch List App helps companies:
speed data capture and improve data accuracy in the field
capture audio and photos using mobile phones -- even without a WIFI or cell signal
leverage the BYOD trend by utilizing the smartphones workers carry everyday
quickly update and expand the app as needed to fit any construction process or construction job
create a digital record that an inspection has been conducted and a project is complete.
Download A Free Construction Punch List App: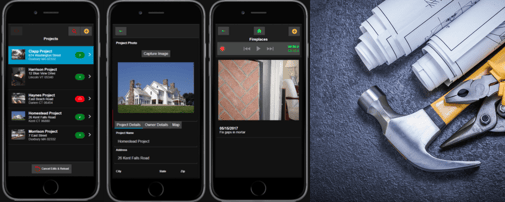 Construction companies can download and use Alpha Anywhere, including this punch list app, for free.
Companies can customize or expand the app for any construction team's need. This includes tying the app into systems of record, or adding login or advanced security.
Current Alpha Software customers can gain access to the inspection app at no cost with their Alpha Anywhere license. If you need assistance modifying the for your specific needs, contact the Alpha Software Professional Services Group.
Interested in construction apps, construction management software or building inspection apps? Read more about our construction apps: elevator inspection apps, non-conformance apps, safety inspection apps and Workplace Wellness apps.