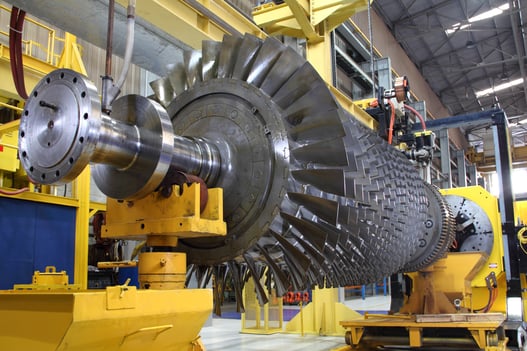 The factory floor, once viewed as a retro throwback to an earlier industrial-based economy, is getting a big makeover, and in many ways is now on the cutting edge of technology. It's one of the Internet of Things (IoT) major showplaces. And it's moving beyond that, with the increasing popularity of Computerized Maintenance Management Systems (CMMS). The integration of CMMS and IoT is clearly the future of manufacturing — and mobile is as well.
First, a brief primer on CMMS. The systems use real-time performance metrics, data acquisition and production analysis to make sure a factory runs as efficiently as possible by schedule and tracking maintenance and keeping a historical record of all maintenance done. By doing that, they can solve problems before they even start. They're a big leap over the traditional paper-based ways of scheduling and tracking maintenance.
IoT is playing a larger role in CMMS. IoT devices can be deployed everywhere in a factory, not just on manufacturing devices, but also to do things such as measure temperature, humidity and other environmental factors. They can measure an astonishing number of variable, down to the vibration levels of equipment.
Massive amounts of IoT data are fed into a CMMS, and analysis is done to make sure everything is running the way it should. Predictive analytics can be used to peer into the future and see potential issues. The CMMS can then be used to resolve them.
CMMS can dramatically reduce maintenance costs, of course. The marine division of Caterpillar, for example, uses shipboard IoT sensors to gather data about generators, engines, GPS, air conditioning systems and fuel meters. It pumps all that data into a CMMS and looks for ways to improve the functioning of the ship. For example, Caterpillar did an analysis of generators that power its refrigerated containers and found that if it ran more generators at lower power, it would save money compared to using fewer generators at higher power. The results: $650,000 in savings a year.
The combination of a CMMS and IoT can do much more than that, though. By making sure the factory runs smoothly, they can increase its output and reduce downtime. That can add many millions of dollars to a company's bottom line.
Mobile apps are a key component of IOT-CMMS integration. A mobile CMMS can send alerts to maintenance workers' mobile device to tell them when a system needs maintenance. Mobile apps can function as dashboards to help run the factory. Workers can carry around mobile apps that gather sensor data at the source. There are plenty more applications as well.
At Alpha Software, we're big believers in both IoT and CMMS, and especially in their integration. Alpha Anywhere is already being used on the factory floor, to build offline field service apps and inspection apps, which are integral components of a CMMS.
Related Resources: