Global supply chain problems are hitting the economy, businesses, and everyday life hard. No-code tools and low-code app development platforms can streamline many aspects of supply chain work, from warehousing and inventory to customer orders and delivery.
Long Term Supply Chain Problems
Consumers can't buy things they want and need or have to wait a long time to get them. Businesses can't get their hands on enough goods to sell. Manufacturers can't find the raw materials they need --- or ship their finished goods where they need to go. And inflation for the first time in many years has been rising.
Reports of supply chain issues continue to appear in the news.
Boats are parked offshore waiting to be unloaded. There's a labor shortage of people to unload and deliver goods. Shoppers can't find the supply of goods they want. Amid these challenges, holiday orders are expected to increase significantly this year.
Companies must get a better handle on their logistics data. They must help their workers do more in less tie. They must put better tools and technology in the hands of their front-line workers to streamline work.
Along with IoT, robots and other new technologies, mobile apps are likely to be the best solution for many companies. Now they have to get those mobile apps built.
No-Code and Low-Code Software to the Rescue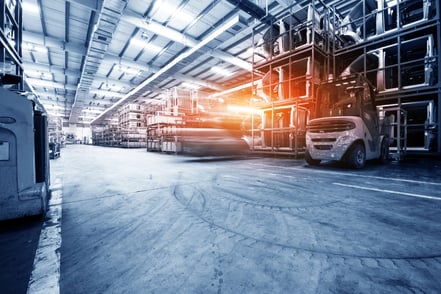 A solution to create applications faster without having to learn programming languages may be at hand. No-code tools, such as those with drag and drop interfaces, can solve supply chain woes and transform the way supply chains work. So says the article, Logistics 4.0: Quickly Transform Your Supply Chain With Low-Code Apps.
The article starts by noting that many people believe we're in the age of Industry 4.0, made possible by digital transformation, rapid application development, and visual development. The article says that to fix our supply chain problems, we need to get to Logistics 4.0. It defines that as "using innovative technologies and the data they collect and produce to improve the efficiency and performance of all supply chain operations and deliver better products, meeting customer requirements as an ultimate result."
The best way to get to Logistics 4.0, the article goes on to say, is via no-code development and no-code software. It says, "a low-code platform is a must-have tool if you want your organization to successfully adopt the major components of Logistics 4.0 and utilize all the benefits of these new technologies."
Transforming Supply Chains
The article cites five ways no-code solutions and visual modeling can help transform supply chains: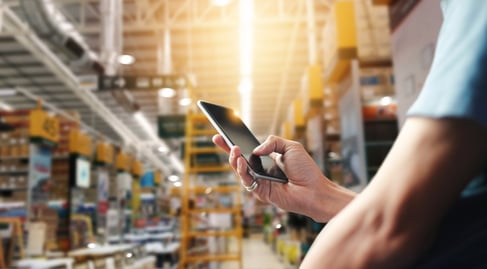 No need to hire experienced engineers and developers. It's tough to find enough experienced developers to do the work that needs to be done to improve supply chains. No-code/low-code lets citizen developers and business users do that work.
Quick supply chain optimization. It notes: "The introduction of low-code apps allows you to quickly and easily digitize multiple processes and operational components. In particular, paper-based documents and forms, such as instructions, guides, audit reports, manuals, etc., can be digitized and turned into interactive content, which is a great way to organize and speed up all the processes."
Faster development and deployment. No-code speeds up the development process. The article says, "Low-code platforms are focused on making all parts of the app development and deployment very accessible even for complete beginners, minimizing the time required to achieve measurable results."
Easy collaboration and improved work productivity. The article points out: "Low-code platforms enable a new level of collaboration among workers, management, and other parties involved in the operational processes by allowing them to share information and feedback in real time."
Reduced errors and continuous improvement. The article concludes: "Reduced number of delays, mistakes, errors and other issues throughout the supply chain is another major benefit of using low-code enterprise applications to empower Logistics 4.0 transformation."
The Best Low-Code Development Platform for Supply Chain Improvements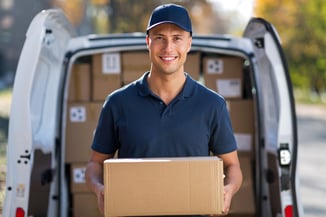 Alpha Software offers the best no-code development environment and low-code application platform for improving supply chains. For software developers, the platform includes the ability to create low code applications with enterprise security and integrations with data sources and other applications.
Alpha TransForm no-code software helps business users craft online or offline mobile apps in minutes that utilize the latest mobile features (camera, GPS, etc.) for fast, accurate data capture. This no-code user interface gives business users the ability to craft mission critical apps, while power users could integrate business process management solutions. Learn more about Alpha TransForm and try it free for 30 days.
Alpha Anywhere low code app development software helps professional developers rapidly create mobile forms and field apps that can easily access and integrate with any database or web service and can exploit built-in role-based security or robust offline functionality. Build apps for free with Alpha Anywhere Community Edition.