As businesses look to reopen and get employees back to work, there's a highly effective technique that can help speed up the process — it's called a Gemba Walk.
What is the
meaning of Gemba Walk
?
It's a Japanese term that's part of lean and Six Sigma practices. It means walking through your business and shop floor, taking the time to see how your company operates, how processes are done, and talking in detail with the people and team members who are doing your work.
Think of it as management by walking around.
Who Uses Gemba Walks?
Businesses whose leaders regularly do Gemba Walks find they lead to continuous improvement and aid in lean manufacturing. These walks hold benefits for just about all other industries as well. Gemba Walks are a powerful tool for understanding how your company actually operates, so you can make improvement towards how it's supposed to operate.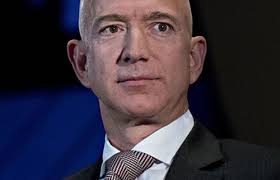 Many top executives in many industries see Gemba Walks as a key component of their improvement processes. For example, Amazon CEO Jeff Bezos has managers work for a while in customer service, a variant of the Gemba Walk.
What are best practices for Gemba Walks?
Not all Gemba Walks are created equal, though. They need to be performed in the right way. The blog post, "Gemba Walk: Where the Real Work Happens," recommends that you first prepare your team for them, so they know exactly what will be done, and the benefits of doing them.
A Gemba Walk isn't the time for evaluating the performance of team members, the post says. It's not the time to critique people. It's a time to focus on business processes, not individuals.
The post also recommends that you "be where the value stream is." It says: "Following the value chain will give you the best opportunities to identify areas with a high potential for waste activities."
"Record your observations. Don't make suggestions during the walk." That's key because you need to examine what you find before you find solutions to problems," the post says.
"Leave the analysis for later. You will be much more precise after you have all the facts available."
How often should Gemba Walks happen?
Companies should do Gemba Walks regularly, so current processes can be observed regularly and continually improved.
The article stresses that you should always do a follow up after a Gemba Walk. "Even if you don't find anything significant during your Gemba walk, you need to share with the team what you have learned or seen," it recommends. "Otherwise, the team will only have the feeling of being watched. If you are going to take action after the walk, inform the team about the upcoming changes and why they are necessary."
How to Improve Your Gemba Walks
In order to get the most out of Gemba Walks, you need to make sure you can capture your observations accurately and clearly. Paper lists are helpful, but they cannot be quickly and easily shared, and sometimes not all information is captured accurately. The best way to do that is with a Gemba Walk mobile app that the manager can use right on his or her smartphone or tablet. That way, as you do the walk, you can record all your observations.
Alpha offers a free Gemba Walk App solution that accelerates your continuous improvement process with real-time data collection, rich media, easy customization, and more. It speeds observations collected during a Gemba Walk, including manager notes, photos, measurements, and more.
Here are just some examples of its Gemba Walk features:
Optimized interface for tablets and smartphones
Audio recording and voice to text for notes capture
Image capture with annotation
Offline data capture of data in remote locations, such as warehouses without an Internet connection or cell signal
Optimized interface for tablets and smartphones
Audio recording and voice to text for notes capture
Signature capture
Easy to customize - add your own interview questions and measurements to match your Gemba process.
You can get the Gemba Walk app for free from Alpha Software. Also view our other manufacturing solutions.