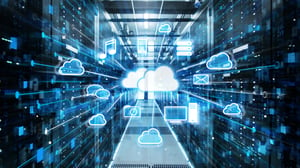 DevOps, which bridges the divide between development and operations teams by having them collaborate closely, has been hailed as the ideal way to speed up application development, write better software, improve productivity and align an enterprise's technology efforts with its business goals. Sounds like a perfect solution to a serious, nagging problem.
But as the old song goes, it ain't necessarily so. In fact, in many instances, DevOps has led to chaos and a lack of accountability in organizations, the very things the practice was designed to eliminate.
The survey, which is based on responses from more than 2,400 IT professionals, puts its findings bluntly: "The road to DevOps is paved with chaos." It explains, "With most organizations in the midst of DevOps adoption, many IT professionals find themselves lacking the structure and resources they need to deliver reliable applications. Survey participants cited a lack of formal processes as the top reliability challenge for them, and also said that a lack of resources in preproduction, including tools and/or people, was a key reason for errors making it into production."
The report cites a variety of causes for this — and here at Alpha Software, we've noticed the same issues. Following is a rundown of the report's key findings, and how Alpha Cloud and Alpha Anywhere can solve the problems.
When everyone feels accountable, no one is really accountable.
The report found that "67 percent of respondents blame their entire team when an application breaks or has an error, and 73 percent said that both Dev and Ops are equally accountable for the overall quality of an application."
In our experience, we've found that the best way to tackle this and reduce an entire class of errors related to deployment is to automate the process. Alpha Cloud reduces deployment friction by automating and simplifying the publish, test and release process. This enables you to focus on the quality of your application during testing. And with Alpha Cloud's automated rollback, when something does go wrong, you can easily roll back to a prior version of your application within seconds.
Teams need to have greater visibility into their environments
The report found "Visibility is a challenge across the board for IT professionals," with nearly 54 percent of respondents not even knowing how many errors their apps have in a day.
Alpha Cloud and Alpha Anywhere are built to work together and provide that all-important visibility. Alpha Cloud handles archiving of logs to storage and includes tools to search and view server logs from the Alpha Anywhere development environment. This includes application error logs, IIS logs, Failed Request logs and even dump files. By pinpointing an issue by the time it occurred in this way, the exact programming error can often be addressed immediately.
No process for access to visibility, data and metrics
A majority of respondents to the survey said their number one obstacle is a lack of a formal process for finding visibility information, data and metrics in place.
Alpha Cloud offers an easy way to do that. It displays performance metrics for a deployed application right in the Alpha Anywhere development environment. You can easily see which components are CPU- or data-intensive, and find out, in a clear visual display, where your performance is impacted.
Ownership of applications and services needs clarity
The report found "As the lines between these two teams (development and operations) continue to blur, organizations will need to focus on adopting tools that deepen visibility into their applications. Clarifying ownership of applications and services, and avoiding the 'multiple owners = no owner' syndrome is a crucial for even the most bleeding edge organizations."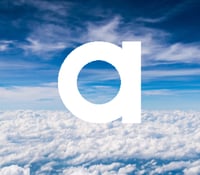 We designed Alpha Cloud with that very problem in mind. Each deployment on Alpha Cloud has a single primary contact. Instead of reported issues falling into an organization black hole, this is a starting point for driving a quick and correct resolution.
Learn how to do fast, scalable deployment with Alpha Cloud
Further Reading: