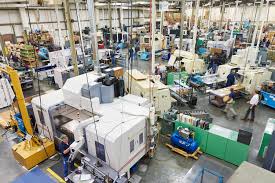 There are plenty of reasons manufacturers need to transform themselves with Industry 4.0, a wide-ranging set of digital technologies aimed at making the manufacturing process nimbler, more efficient and productive — and more profitable. But today, the most important reason may well be the uncertain trade climate and rising tariffs, which affect manufacturing more than any other industry.

So concludes a study from Deloitte, Deloitte's 2020 Manufacturing Industry Outlook. One of 2020's big manufacturing trends, the study says, is that the uncertainly about the effects of the ongoing trade wars between the United States and much of the rest of the world "is driving manufacturing companies to build digital muscle."
The report notes that many manufacturers have been pleased with their progress towards Industry 4.0 and want to invest more in it. However, the report warns, "the current labor and trade uncertainties within the global manufacturing industry could stall digital progress." As a result of that, it says, "Many companies have shifted their efforts toward digital projects that build agility and scalability to help them to manage risk."
Specifically, the report says, manufacturers are being harmed by the disruption in global supply chains caused by U.S. tariff wars with other countries, particularly China. It points out, "US imports from China were down 12.7 percent in the first eight months of 2019 versus the same period in 2018. Meanwhile, US imports from Mexico were up 5.9 percent, and US imports from Vietnam were up 37.4 percent. In a matter of months, manufacturers have shifted both sourcing and production to different geographies, seeking tariff-friendly combinations. For manufacturers, this must be executed precisely given lead times (and even customer approvals) for both original equipment and their highly profitable aftermarket components."
How can manufacturers quickly change sourcing, production and supply chains in response? The report concludes, "Digital 'muscle building' can be one of the leverage points to increase flexibility in global supply chains. Applying artificial intelligence, cloud computing, advanced analytics, robotics, and additive manufacturing to the value chain can increase visibility and transparency, allowing manufacturers to make faster changes to operations to respond to market-based threats or opportunities."
---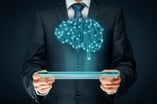 Further Reading:
Adding Artificial Intelligence Capabilities to Your Mobile Apps


---
The Best Platform for Building Digital Muscle and Getting to Manufacturing Industry 4.0
To build digital muscle and reach Industry 4.0, manufacturers need the right development platform. Alpha TransForm is built to help manufacturers digitally transform their businesses. Alpha TransForm allows manufacturing employees to craft online or offline mobile apps in minutes that utilize the latest mobile features (camera, GPS, etc.) for fast, accurate data capture. The resulting apps can then tie into any corporate system of record to make the data available for use immediately, or to power workflow processes that initiate an emergency stop, take corrective action or trigger order replacement.
Let's look at one example. Gemba walks are used in lean manufacturing to capture important observations that can lead to continuous improvements. Gemba walks are particularly useful because they put manages right at the heart of the manufacturing process - often on the shop floor - to collect process insights and interview team members. The insights from Gemba walks can provide insights that identify problem areas and opportunities for improvement in production, inventory, work areas, and safety. Digitizing gemba walks takes a static paper process and adds photos, audio recording of interviews, time and data stamping, bar code scanning and more. The insights can immediately be shared, measured and compared for true continuous improvement.
Get a the Gemba Walk Template for free with a trial of Alpha TransForm.. You can customize the template for your business and build new apps for your digital transformation projects. The trial also includes a Non-Conformance Report Template. and a 5S Audit Template.