Understand how flexible low code software helps companies build quality apps faster and easier.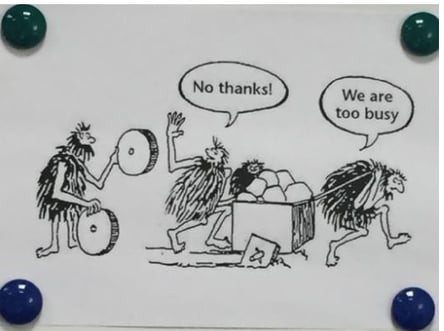 Current Mobile Development Options are NOT Meeting Enterprise Needs or Keeping Up with Demand
To remain competitive, improve customer satisfaction, meet supply chain challenges and save money, companies must digitize their business tasks and data.
With more employees working on smartphones and tablets, applications that work on a range of mobile devices is crucial. As a result, high-quality cross-platform mobile apps are in high demand in enterprises.
Unfortunately, enterprise requirements for mobile apps can be difficult to meet if you lack experienced mobile developers to build high quality applications. Companies that only rely on developers will face an uphill battle. The demand for business apps will only grow while enterprise developers continue to fall behind in producing the custom mobile applications their customers need.
Low-Code Software Can Build High Quality Apps
The problem is not that companies aren't trying to build these quality apps but rather they are still relying on native app development to get the job done. Hand-coding is simply too slow and costly for the number of business tasks that must be mobilized.
To get all these apps built, developers and business users cannot rely on traditional hand-coding to get these apps built.Instead, developers and business users need to be open to using innovative sofware that can deal with the requirements of enterprise mobility.
Low-code software solutions are emerging to solve app development frustrations for both experienced evelopers and novice app makers. But as companies try these new software solutions, many are learning that not all low-code products are equal.
So then what is the problem with the current crop of development options?
However, many of these low-code evelopment tools do not offer built-in apabilities such as application security, offline support, or data integration.
Many of the apps these tools create are too hard to integrate with existing corporate data. Often they cannot work in production facilities or warehouses with spotty or unavailable WiFi or cell signals. Many do not address the transactional offline requirements of modern mobile apps. This produces sub-par apps that fall short of user needs or enterprise quality standards.

We built Alpha Anywhere to solve this problem. Alpha Anywhere low-code software allows users to build high-quality apps that meet these requirements. The software is specifically bult for the data, security, workflow and feature requirements needed by enterprises. Click below to build quality apps for free!
---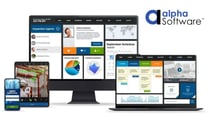 Alpha Anywhere can help your business build critical apps fast and affordably.
Build apps for free with Alpha Anywhere low-code software.