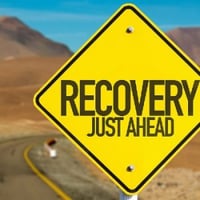 Even though we're still in the midst of the COVID-19 pandemic, smart companies are already looking at towards a business recovery.
Multiple experts say digital transformation is the key to that recovery.
But saying you want to use digital technologies to transform your company is one thing. Actually doing it is another entirely.
You can find great advice on how to do it from the McKinsey article, "The digital-led recovery from COVID-19: Five questions for CEOs."
The article covers everything from business models to business operations to operating models. It goes beyond that as well, and offers advice on the best digital investments, and even how to find the best digital talent.
Upfront it notes, "We believe the COVID-19 crisis is likely to significantly accelerate the shift to digital and fundamentally shake up the business landscape."
It goes on to say, "Even before COVID-19 hit, 92 percent of companies thought their business models would need to change given digitization. The companies listed on the S&P 500 Index have an average age of 22 years, down from 61 years in 1958."
As a first step in digital transformation, McKinsey says companies need to "to take a step back and reassess their road maps (the coordinated and detailed plans for what needs to be done, by whom and when, from the leadership level down to the front line) as well as the assumptions about value and feasibility underlying them."
Once the road map is set, they need to build an entirely new way of tackling problems for the digital age. In McKinsey's that needs to be "fully agile with microservice architecture and entrepreneurial talent."
Next, executives should "accelerate the metabolic rate of their business" using that new architecture. This requires constant testing measuring and recalibrating what they're doing.
And it means "building support for agile now by calling attention to the ways in which work has improved as well as by identifying processes and incentives that can hardwire the benefits."
Companies need to also carefully examine in which technologies to invest. And perhaps the most important point there is to change how they examine costs. The article says, "too often the overriding factor when it comes to technology has been cost. CEOs have a leading role to play now in expanding that definition to include value creation as well as flexibility, cybersecurity, and resiliency."
Finally, the article says, organizations also must develop "a talent road map that's as detailed as a technology one." That will make it much easier to build a workforce built for the digital age.
The Best Platform for Accelerating Digital Transformation
The article didn't cover the importance of choosing the right platform for accelerating digital transformation. But that's key to building a truly digital company.
There's a way to accelerate digital transformation at your company while still holding down costs: Use low-code and no-code development tools. They speed digital transformation by tapping the power of citizen developers as well as increasing the productivity of IT.

Alpha Software products are ideal for companies of all sizes that want to build powerful business applications and apps to digitally transform their businesses.
Alpha TransForm is the only platform that allows one to build offline-capable enterprise mobile data capture apps in hours versus weeks (required by low-code development platforms).
Alpha Anywhere is the top-rated low code development and deployment platform for building enterprise grade desktop web and robust offline-capable mobile applications rapidly. You can build apps for free with Alpha Anywhere Community Edition and deploy for as little as $99/month on Alpha Cloud.
To speak to someone from Alpha, to get a demo or to ask questions, simply email sales@alphasoftware.com.
Get employees screened for COVID-19 and back to work with the AlphaMED Workplace Wellness App.