Low code platforms like Alpha Anywhere enable developers to build apps without the need to write any code while providing access to low-level source code when necessary. Low code development platforms can enable businesses to create mobile applications without the need for highly specialized programmers. Forrester has just released a new report on the growing low-code mobile application development market: "Vendor Landscape: The Fractured, Fertile Terrain of Low-Code Application." Vice President John R. Rymer and Principal Analyst Clay Richardson drafted the report to help IT organizations and business leaders navigate emerging low-code vendor landscape, and make companies reduce the risk of making a vendor selection they later regret.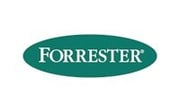 In the report, Forrester predicts the Low-Code Mobile Platforms Market Will Reach Over $10 Billion In Revenue by 2019.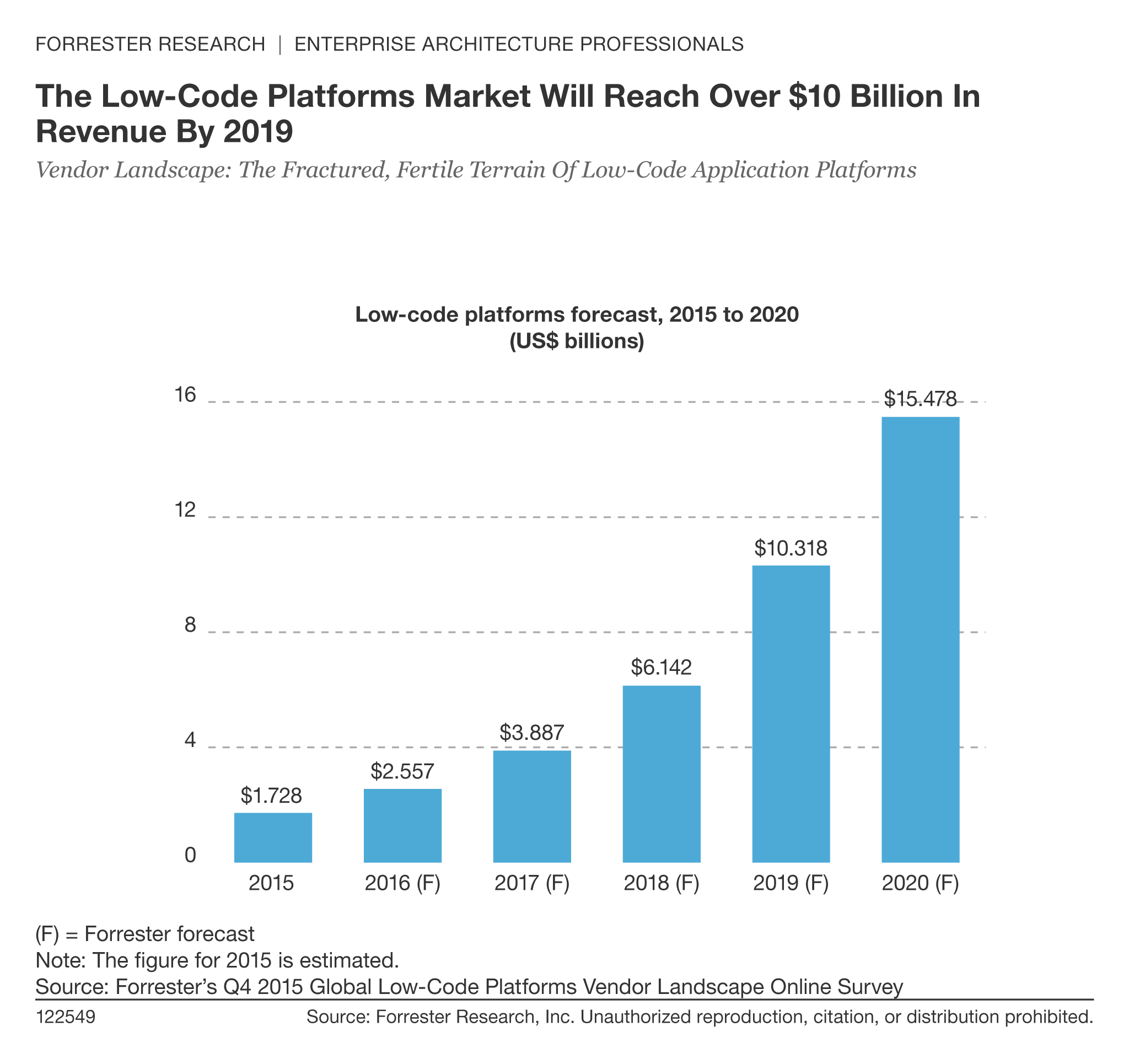 Forrester identified various low-code platform
app makers
and divided them into 5 different categories:
Of all the 5 categories, Forrester is most bullish re the database apps category because of the ability to empower a wide range of users to develop mobile apps:
"Of the five low-code platform segments, the products focused on database apps have the greatest potential to empower non-developers, given appropriate tooling."
Richardson and R Rymer callout Alpha Software as a key vendor in this "database apps" category and mention the
Alpha Anywhere
low-code, rapid mobile application development and deployment environment for its "strong"
mobile forms
technology.
Organizations are visiting the Alpha Software website at record levels and are reaching out to us with their needs for offline, mobile apps that integrate with corporate data. We agree, based on our customer experience, that these "database apps" are going to be the key mobility requirement that will drive the mobile app explosion in 2016 and beyond.
Read more about the
benefits of low-code app development
, the
benefits of no-code app development.