Announcing a free version of a leading mobile app development platform.
Alpha Anywhere Community Edition allows you to prototype, test, and build mobile applications at no cost and with no obligation. When it's time to deploy your application, Alpha Cloud plans start at just $99 per month. (Plans include hosting, Alpha Anywhere Server licensing, redundancy, monitoring, dev-op tools and much more.)

Create iOS and Android Apps

with Outstanding User Experiences
The free software license gives app developers all the software and resources they need to build iOS and Android apps. Community Edition users have access to free app templates, tutorials, product documentation and a user community of thousands of users. Community Edition provides access to the leading low-code application development platform for building full-stack web and mobile apps.
Community Edition users can build an unlimited number of cross-platform mobile apps for iOS, Android, and the web. Apps can include GPS, camera, audio, bar code scanning, push notification and more. Developers can work at their own pace, create all types of iOS and Android apps, and solve complex business problems using full-stack development. App builders can then deploy their new app using the cloud-based Alpha Cloud solution for as little as $99/months.
Alpha Anywhere Community Edition is compelling because you can:
Use a proven low-code development platform - for free
Develop solutions in a fraction of the time - for free
Deploy to a reliable cloud solution that scales easily - at a low price.
Free Mobile Application Development Software
---
Why are we offering the software for free?
People wonder why we're the only vendor offering a high-value low code app development platform for free. They're also surprised we are only charging $99 per month for deployment. At Alpha, we think differently.
Developers face critical deadlines and cannot wait for layers of management to sign off on new software purchases. We believe in supporting their urgent app development software needs. We also want to support small businesses needing hybrid apps and entrepreneurs with new SaaS app ideas but limited budgets.
Developers are building innovative new apps. We believe in allowing them to create the types of apps and solutions they're imaging types without any risk.
---
Skeptical of free software?
Alpha Anywhere is a top-rated app maker by developers on third-party product review sites that rate the best app builders. Industry analysts have consistently recognized Alpha mobile app development software for its robust development capabilities. The app development platform even won an InfoWorld Technology of the Year Award for its offline apps.
Developers are passionate about Alpha Anywhere. They tout its ability to rapidly build mobile applications for iOS and Android devices, web apps and commercial SaaS apps. They say it is different from other app makers because of its speed and flexibility.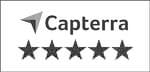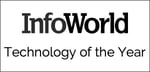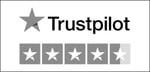 About Alpha Anywhere Low-Code App Development Software

Alpha Anywhere is a top-rated, low-code platform for rapid development and deployment. The software gets rave reviews for app creation from thousands of developers, many working in Global 2000 companies.
Start Building iOS and Android Apps For Free Today
Alpha Anywhere Community Edition is available for free to the public. There are limits on time or the kind or number of apps you can build.
Prefer not to code at all? Get a trial of the Alpha TransForm no-code app builder for free and read why it's rated one of the best no-code app builders.
Need help with app design? Watch this webinar about outstanding app design.