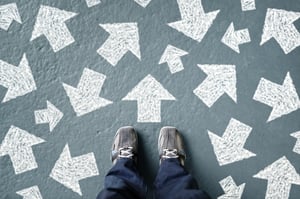 Midsize companies are caught in a bind when it comes to developing mobile apps. Their customers expect them to produce the same quality of mobile apps as larger enterprises, but midsize businesses don't have the same amount of resources and programming expertise as do larger companies. That makes it all more important that mid-size companies choose the right mobile development platform.
What can midsize companies do to develop the highest-quality mobile apps possible? The Gartner report, "Best Practices for Selecting Mobile Development Tools and Technologies at a Midsize Enterprise," offers advice, including choosing the best mobile development platform.
The report notes that "Finding skilled development staff is a challenge for all organizations, but especially for resource-constrained midsize enterprises." As a result, midsize companies have fallen behind larger enterprises in mobile app development. The report found that 82 percent of large organizations have already built mobile apps, reconfigured pre-packaged mobile apps or mobilized existing apps, but only 57 percent of midsize enterprises have done so.
Just building one mobile app isn't enough, though. The report points out that businesses must constantly be working on mobile technology. It found, "Devices, operating systems, development tools and user experience design styles all evolve very rapidly in mobile, creating a requirement for constant change." And it points out the importance of keeping up to date with mobile technologies with this warning: "Many organizations underestimate the importance of the mobile web, which is often the first point of contact with a customer using mobile search."
What Type of Mobile Development Platform is Best for Midsize Enterprises?
The report looked at three types of development platforms: Mobile app development platforms (MADP), which are primarily aimed at professional developers; rapid mobile app development (RMAD) platforms, which are aimed at citizen developers who are not professional developers; and free open source mobile tools.
In comparing the cost and effort required by all three platforms, it found that RMAD tools require the least coding effort, and that although they cost more than open source tools, are less expensive than traditional MADP tools. Gartner it recommends that midsize enterprises should "Maximize device coverage through the use of cross-platform solutions by using only native apps where necessary, and consider using tools such as RMAD that empower citizen developers to create their own apps."
Alpha Anywhere is ideal for medium-sized businesses, for the reasons cited by Gartner. It's a RMAD platform that lets users without technical experience write cross-platform mobile apps, while always allowing IT developers to extend the product to satisfy corporate data integration and security requirements. Alpha Anywhere is one of the most highly rated RMAD platforms. InfoWorld named it a top mobile app development leader, and users continually rate it tops on product review sites. Here are details about Alpha Anywhere's low-code capabilities.