True digital transformation requires a top-to-bottom change not just in the way that enterprises use technology, but in the way in which they do business and interact with their customers. That's a daunting task and so overwhelming that businesses can become paralyzed because they don't know where to begin.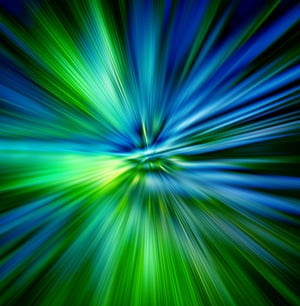 Increasingly, experts and analysts say, the answer to the dilemma is to deploy a mobile-first approach to digital transformation and use mobile apps and technologies as a way to change the way that enterprises work.
Galen Grum, in his article in CIO, "Is your digital transformation mobile-first? It should be," puts it this way: "Your mobile strategy — both for internal use and in support of your customers — is a bellwether of your approach to digital transformation. It is an opportunity to take more digital-native approaches across your technology portfolio, particularly on the front end where your employees and customers engage with you through computers, websites and mobile devices."
Focusing on mobile in this way he says, will break down the operational, technical and culture siloes in an organization. He writes, "A pervasive, holistic approach to mobility enables more than just mobile work and engagement. It can be the vehicle for removing troublesome siloes in security, management, operations and engagement. The secret is to not treat mobility as a separate type of computing or channel, but as an attribute of computing that provides an opportunity to reform your computing and channels to be platform-agnostic."
What does that mean in actual practice? Daniel Newman offers advice in his Forbes blog post, "What Does A Mobile-First Digital Transformation Strategy Look Like?" He contends, "To be mobile-first, businesses must begin their digital transformation focused on creating a user experience that is just as effective on mobile devices. The idea is this: if we can create a user experience that converts using a mobile device, the rest of the devices will follow."
He goes on to say that going mobile-first will also push organizations to become more innovative, by spurring the use of pioneering technology. Mobile, he says, "is an all-encompassing catalyst for applications, virtual reality, artificial intelligence and other future innovations. Mobility can be used to remove other silos within your business, bringing an end to self-limiting technology and behavior that your digital transformation should bring to an end."
He concludes: "We should stop focusing on individual mobile goals such as optimizing your website for responsiveness and start focusing on setting a foundation for customer experience…A mobile-first digital transformation strategy should have less to do with phones and tablets and more to do with culture. Our world around us is changing its view on work, leisure, and communication. Being mobile-first means embracing all the freedom that technology can give us and sharing that freedom with our consumers."
What's the Best Tool for Spurring a Mobile-First Digital Transformation?
The best tool for a mobile-first digital transformation is one that makes it easy for an enterprise to build mobile apps and technologies quickly and integrate them through the business's computing infrastructure. That's difficult, though, because there's a shortage of development talent.
Alpha Anywhere and its new TransForm technology solves the problem. It offers tools that let existing staff build business apps much more quickly and effectively and enables savvy business domain experts and IT departments to work together to digitize business processes and deliver tangible business impact. It also simultaneously enables IT to control data integration with systems of record, and data security compliance.
Learn how Alpha Software can help you speed your digital transformation.
Further Reading: "Digital TransFormation: A Fundamental Culture Change For Business."