Alpha Anywhere lets you reap benefits from the Data Value Chain by improving all its four links: collection, publications, uptake and impact.
Data by itself won't do much for your business. No matter how much data you collect, unless you're able to analyze it, reap it for insights, and then take action on those insights to help your bottom line, it has little or no value.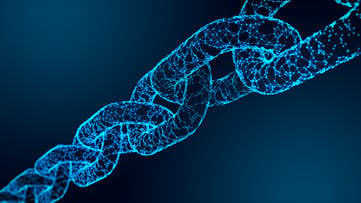 Because of that, there's been an increasing focus on what's called the Data Value Chain. What is the chain? The Open Data Watch article "The Data Value Chain: Moving from Production to Impact" describes it this way: "The data value chain describes the evolution of data from collection to analysis, dissemination, and the final impact of data on decision making."
The chain is made up of four links: collection, publication, uptake and impact. The collection phase identifies the data to be collected, and then creates a process to collect it. The article adds, "The last phase of data collection involves processing data to ensure they are correctly recorded, classified, and stored in formats that allow further use."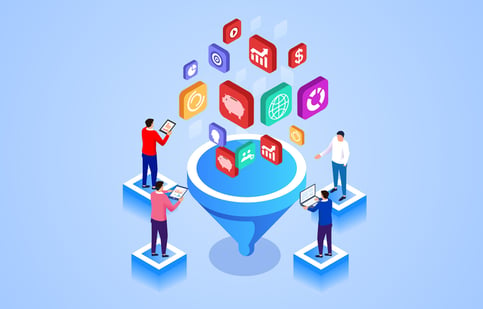 The publication phase focuses on publishing the data and associated metadata so it can be accessed and analyzed. The article says, "As data move through the steps of the publication stage, they increase in value. To optimize their value, it is important to strategically and carefully think through how data will be analyzed, released, and disseminated to encourage use for future impact."
In the uptake phase data is spread throughout a business. This stage, the article says, is made up of three steps: "Connecting data to users; incentivizing users to incorporate data into the decision-making process; and influencing them to value data. Connections to users can be made in many ways: through press releases and online dissemination; by holding trainings, seminars or other educational events; and by improving the user experience offered by websites, data portals, and archives."
In the impact phase the data is used to make an impact on a business, for the better. The article explains, "The impact stage involves three activities: using the data to understand a problem or make a decision; changing the outcome of a project or improving a situation; and reusing the data by combining them with other data and sharing them freely."
Get the Right Platform for Improving your Data Value Chain
So how can you do all this? You need the right platform for collecting, disseminating, analyzing, and ultimately making use of data. Alpha Software has been designed from ground up for doing that. With Alpha Software low-code and no-code app makers you can easily build sophisticated apps that integrate with data collection sources, databases, cloud-storage and enterprise software. The manufacturing solutions created with this software improve every link in the Value Data Chain:
Collection With Alpha you can collect more info faster (automate time/date stamping, get pictures and bar code scans, etc.).
Publication With Alpha, digital information can be shared and analyzed anywhere, instantly in a range of formats (analytics, reports, dashboards, emails/sms alerts).
Uptake With Aplha you can tie data into systems of record, workflows, daily routines and processes.
Impact -Alpha helps you take action on the data (immediately take steps to avoid supply shortages, repair a broken machine, kickoff a non-conformance report, etc.).
Alpha Software offers a free low-code solution that's ideal for improving your Data Value Chain. The Alpha Anywhere low code app development and deployment platform includes full-stack development, enterprise-level security, integrations with data sources and web services, and also has robust offline capabilities. Click here to start building apps to improve your data value chain for free.
Don't have development experience? Our Alpha TransForm no-code app builder builds powerful manufacturing apps for you, including turning any paper form into a mobile data collection app. The software also offers manufacturing app templates to make getting started even easier.