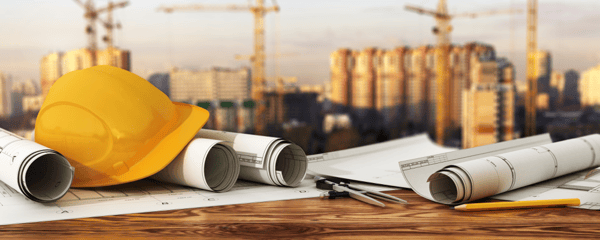 The construction industry knows it needs to tap into the digital revolution but has so far been unable to do it to any significant degree. That's the big takeaway from the "KPMG Global Construction Survey: Make it, or break it," based on interviews with more than 200 leaders in the construction field.
The Need for Innovation in the Construction Industry
Respondents to the survey fully understand the importance of technology. The survey notes: "This year's respondents are certainly bullish about the potential of technology. Fifty-five percent feel the industry is ripe for disruption, 95 percent think technology/innovation will significantly change their business and three-quarters (74 percent) believe such a change will happen in less than 5 years. Furthermore, 72 percent of respondents say that technology innovation or use of data plays a prominent role in their strategic plan or vision."
Construction Slow to Adapt to Digital Transformation
Despite that, respondents say their construction companies haven't done nearly enough to tap into technology to transform the way they work. Less than half, 48 percent, say they have already developed a data/technology strategy or road map.
---
A Woefully Unprepared Industry:


Less than half

of construction companies surveyed had developed a data/technology strategy or road map.
---
Even worse, 57 percent say they are "followers" or "behind the curve" when it comes to the use of technology. Only five percent say their organizations are cutting edge.
Speeding Up Innovation in Construction
To solve the problem, Clay Gilge, Head of Major Projects Advisory for KPMG in the United States, offers three suggestions. First, he says, companies should "Optimize current systems and leverage data and analytics and visualization to create insightful reports and to make better decisions that improve performance." After that, he recommends, they should "Develop a technology road map to identify those areas of technology and systems that have delivered a proven return on investment." And in the long run, he says, they need to "adopt a technology- enabled business strategy that aligns technology and business strategies — and start piloting appropriate new technologies."
Finding the Best Technology Platform for the Construction Industry
In order to follow Gilge's advice, construction firms need to find the best mobile app development platform. Alpha TransForm lets companies build applications that tie construction sites directly to back office operations, improve logistics, make sure that construction documents are always within reach, and cut down on mistakes and rework. It can also streamline inspections and dramatically improve data capture.
To see how Alpha TransForm can help, check out how the Building Engineering Company used it to increase inspection throughput, improve data accuracy and make data available to the company's systems immediately.
You can try Alpha TransForm yourself, with free access to a pre-built building inspection app you can customize for own company. You can keep your construction workers safer with our Workplace Wellness app and Toolbox Talk app.
See Alpha Software at work: https://www.alphasoftware.com/sample-field-services-app.
Read more articles on digital transformation in the construction industry.
---
Alpha can help you meet your construction needs. We offer pre-built punch list, non-conformance and home inspection apps or can build the app you need. Learn about Alpha Software Construction Apps.