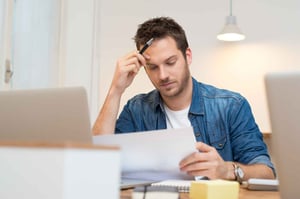 For your company to thrive in a fast-changing environment and get the most out of digital transformation, you need to choose the right development platform — and change your development process. So concludes the Gartner study, "Application Development and Platforms Primer for 2019," which also offers advice on how businesses can choose the best platform and get the most out of it. Following are the report's highlights.
The Need for Evolving Application Development & Delivery
The report starts out with this blunt warning: "Continuous digital business demand means that application development and delivery organizations that stand still become outmoded. Even those that evolve slowly risk falling behind and being outsourced. You must continuously infuse new digital DNA — novel skills, practices and technologies — that improve and even replace existing development activities to rapidly affect positive change."
In order to do that, it says, "You need to scale agile, DevOps and citizen development practices, elevate the criticality of digital design and continuous quality, and introduce new software architecture principles and disruptive technologies to transform development and platform strategies in the era of digital products."
What does that mean in practice? One of the report's most important recommendations is that companies use new development technologies, cloud platforms and artificial intelligence in order to "bolster agile development and DevOps." Another recommendation is to adopt new architectures that allow teams to work together more closely. Part of doing that is finding new techniques for motivating talent, and building "new team structures and leadership skills that focus on self-organization, cross-functionality and end-to-end ownership of application delivery."
The report spends a fair amount of time discussing how companies should "foster innovation and drive business agility by empowering citizen development." That means empowering "business analysts, marketers and HR professionals to contribute to app innovation by converting shadow IT into citizen development initiatives."
Key to that, the report says, is choosing the right mobile app development platform. It the report's words, "You must implement a flexible development environment and a set of low-code development tools that enable citizen developers to participate in app creation and delivery." It then adds, "Organizations with a citizen development capability can augment and supplement the professional development capacity they have to meet business demands. You must use citizen developers as a force multiplier, providing development and innovation at the edges of the enterprise by the employees themselves."
---
Related Whitepaper:
Speed Digital Transformation:
Democratize App Development with Citizen Developers

---

Choosing the Right Development Platform for Digital Transformation
Alpha TransForm is ideal for accelerating and scaling digital transformation. Alpha TransForm helps business users craft online or offline mobile apps in minutes that utilize the latest mobile features, and can access and integrate with any database or web service.
Additional Reading:
Find out how to scale digital transformation in 2019.
Get advice about how to digitally transform an enterprise.
Read about why oil and gas CIOs need to embrace digital transformation.
Digital Transformation is tougher than you think. Here's how Alpha Software can help.