Today's enterprises know moving to mobile is critical to achieve business advantage. For evidence just look at the research data showing the coming explosion of B2B and B2E web and mobile app development expected over the next few years.

To date, many organizations have handled each new mobile request as a separate one-off project. Perhaps for their first one or two B2C apps companies invest in a web development firm to scope, design and build the app. Perhaps they've build their next couple apps natively or with a mobile app development platform. But while data shows most companies have only built their first handful of apps, odds-are that hundreds or thousands of mobile apps will be needed to support the various business processes across each organization. If each app request is handled through a different process, designed by a different designer, built and integrated by a different developer, and created using a different tool or technique, then your company is missing an opportunity to speed development and reduce costs. And the story only gets worse as the number of app request grows.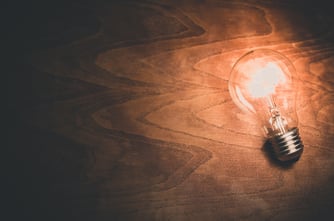 A Mobile Center of Excellence (MCoE) is an organization within your organization charged with add high-level vision, supervision and team organization to these rapid-fire requests from all across the organization. In addition to collecting Line of Business (LOB) requirements, budgeting and prioritizing projects, a MCoE is also responsible for marshaling development and IT teams to deliver:


vision for, and management of, mobile development vendors and service providers
security and data governance policies and practices
success metrics...and more.
If you only have one or two app projects a year, a MCoE probably isn't a good fit for you, but if you expect your app requests to explode, then you should definitely be thinking about how to manage all those requests, set processes and achieve economies of scale.

For further reading, we suggest:


Forrester clients can listen to Analyst Pamela Heilgenthal's an on-demand webinar entitled "Accelerating Success With A Mobile Center Of Excellence," which offers a guide for establishing an organizational-wide approach to organize and manage best practices and standards to accelerate your mobile efforts.