Growing Your Microsoft Access Business
Developers who work with access database sometimes find it hard to track down new clients. Microsoft access is one of many data storage technologies used by businesses. Businesses running access databases increasingly need mobile apps that interact with their ms access data. An interesting post on LinkedIn aimed at Access Developers had some advice for finding more work. (See the post below in italics.)
It seems lately Access consultants are having a hard time finding work, here are some great tips to get your practice more work: 
1. Get a website: It's the first question I ask anyone calling me for help in getting more work. If you don't have a website you're not serious about finding work! 
2. SEO optimize the website using my 15 minute SEO optimization techniques. I will publish them next week. 
3. Your LinkedIn profile needs to scream Microsoft Access Developer in _____ and fill in the city or region you work out of. Spend at least an hour on your profile. 
4. Start advertising on Google for ONLY your city/region. Don't go nationwide at first, it takes a while to build an audience. 
5. Don't give up on Google advertising too soon. This is the number one issue people have, they will spend $500 or $250, not get a single call and just give up. A good campaign should spend at least $1,000. Before you scream bloody hell at me: An average client may spend up to $25k, so spending $1k a month to get at least one new client a month is a great deal in my book! 
6. Get business cards. 
7. Hand out business cards as if they were candy. 
8. Have demos of your work you can show off in person or using join.me 
Hope this helps! For more great tips look at my prior posts on this group! 
Advertisement may be useful; however, adding custom mobile apps that integrate with Microsoft access may lead to new business opportunities, as well.
Offering Web and Mobile Development Services for MS Access
One of the most popular platforms to build Microsoft access mobile applications is Alpha Anywhere. Check out these 2 webinars
Alpha Anywhere Overview and Q&A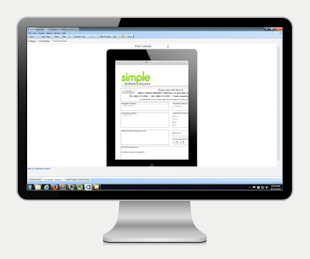 Presented by:
Dion McCormick
Lead Solutions Engineer
Alpha Software
Overview:
The perfect way to get an understanding of exactly what Alpha Anywhere is all about. This webinar—hosted by our Lead Solutions Engineer who has extensive experience developing cutting edge solutions with Alpha Anywhere—breaks down how Alpha Anywhere enables developers to build web and mobile apps up to 10x faster than with other development environments and highlights a number of exciting new mobile features.
Quick and easy mobile tips to get you going fast
Learn how you can start implementing your mobile solution right away
Got MS Access?

Presented by:
David Kates
Owner, Adjustable Software
Overview:
Two of the most critical issues facing MS Access developers today are: how to move their legacy Access desktop applications to the web and mobile devices as today's users are demanding, and, how to extend the longetivity of their exisiting Access apps by adding web and mobile functionality. Join David Kates as he helps explain how things are done in Alpha for web and mobile develoment in contrast to what you are used to with Access. If you currently use Access, or have in the past, then this webinar will help you to become productive quickly with Alpha Anywhere.