Low-code and no-code software platforms can dramatically speed application development. Here's IT Departments can manage these new tools for citizen developers without risking data security or app quality.
Low-code/no-code platforms have taken over not just in small and medium-sized businesses, but in large ones as well. COVID-19 has only accelerated its uptake, according to McKinsey .
There's a good reason for it. According to the No Code Census, these platforms make application development nearly five times faster, five times more affordable, and five times easier.
If you're like plenty of companies, you know you should move to the platforms, but you're not quite sure how to manage them. Maybe you've got citizen developers using them, but not IT. Maybe both IT and citizen developers use them. Maybe you haven't gotten started with it yet, or you're only just beginning.
5 Steps for Managing Low-Code and No-Code Development for Your Organization
It's easier than you might think to manage them, no matter how complex your organization. The VentureBeat article, "7 tips for managing low-code/no-code adoption in your enterprise" has some great advice on how to do it.
#1: Platform Selection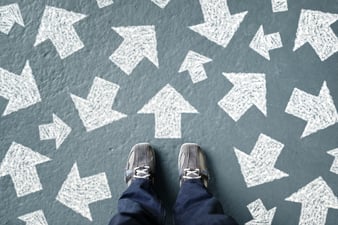 First, it says, make sure you choose the right platform. Look for one that can meet your business objectives right out of the box. It should be compatible for cross-browser and mobile usage. Look for a vendor that offers training and has a lively community for learning and sharing.
#2: Focus Areas
Next, identify specific "hotspots" that could benefit from low-code/no-code platforms. The article says, "Some examples of hotspots are manual functions needing automation, paper-based processes that can be digitized, and convoluted workflows. It is imperative for the hotspots to be sufficiently concentrated, but you don't want these use cases to be too narrow or they won't provide the momentum to continue LCNC [low-code/no-code] adoption. You also don't want them to be too wide, since that could dilute your strategic vision and adoption focus."
#3 Security and DevOps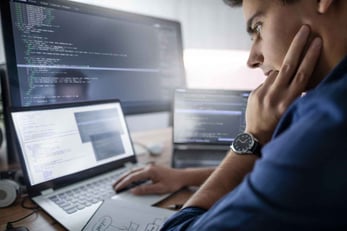 Don't think that just because the platforms are easy to use that they're low-tech or low on security. They need to follow similar development techniques and rules as traditional tools. The article notes, "These applications need to follow a design, architecture, security, compliance, and DevOps rigor that is no different from a traditionally developed application. In fact, since these platforms empower citizen developers who may be more focused on 'getting it to work' vs. 'getting it right,' there is a heightened need for instilling this rigor."
When you develop with the platforms, you should "think end-to-end digital transformation," the article recommends. Recognize that even if you use them primarily for front-end and customer-facing applications, they need to be part of your business-wide digital transformation plans.

#5: Guidance from IT
Finally, the article says, you should w"reiterate the importance of IT." It concludes, "Your IT group takes on more importance, not less, when you adopt LCNC platforms. This is because IT takes on a governance role to affirm that enterprise technology design standards are followed, security policies are enforced, strategic business and IT objectives are achieved, and LCNC competency centers remain effective. Overall, IT acts as a dominant force to continue driving the adoption of these platforms across all levels and to ensure the digital transformation initiatives leveraging them are sustainable."
The Best No-Code/Low-Code Platform for Your Organization
The Alpha TransForm no-code app builder helps business users craft online or offline mobile apps in minutes that utilize the latest mobile features (camera, GPS, etc.) for fast, accurate data capture. Learn about the benefits of no-code app development.
Alpha Anywhere low code app development software helps business users craft online or offline mobile apps in minutes that utilize the latest mobile features (camera, GPS, etc.) for fast, accurate data capture. Learn about the benefits of low-code software.
If you need to take apps further, Alpha Anywhere low-code development software has the unique ability to rapidly create mobile-optimized forms and field apps that can easily access and integrate with any database or web service and can exploit built-in role-based security or robust offline functionality. Build apps for free with Alpha Anywhere Community Edition.