It's the new American Dream: Come up with a great app idea, slap together a quick-and-dirty business plan and launch your mobile app into the world. Fame and fortune are bound to follow. But how do you know when your new business idea is ready to take flight?
That's the idea, anyway. The reality is a whole lot tougher. An estimated 90 percent of all startups fail.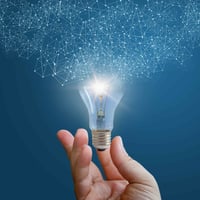 There are plenty of reasons for that. So if you don't want to become a startup victim, you need to do your due diligence before you start your app development, not after.
The article, "5 Signs Your Startup App Idea Isn't Ready For Development Yet" by Abdo Riani, founder of StartupCircle.co, has great advice for you. It offers advice to help you save time and effort, and to make sure your startup doesn't crash and burn.
Ask: Is there a Robust Market for Your Startup Solution?
First, the article says, you need to discuss your app idea with your target customers. Friends and family may be impressed with it, but if the mobile app won't help your potential customers, you're bound to fail.
The discussion should be focused. You're looking to validate your idea before you start coding. So find out whether it fills a real need in the marketplace. Make sure you find out what specific features customers would want in your app. Get pricing thoughts from them.
The article puts it this way: "Discussing your app idea with your target audience helps you avoid unnecessary setbacks and expenses, while better understanding what potential users are looking for."
Ask: What's Your Minimal Viable Startup Offer?
Once you've validated there's a real need for it, clearly define exactly what you're going build. Will your first effort be a demo to show to potential customers? Will it be a minimally viable product (MVP), so you can test it on people? Will it be a full-blown app? Only then should you start app development.
Take a hard look at your team. CB Insights warns that having the wrong team is the third most common reason startups fail. Determine whether you have the right mix of developers, salespeople, and executives. Make sure individual team members are solid or better performers. Take care to see that the team gels.
Ask: What is Your End Goal or Exit Strategy?
Finally, look into yourself to see why you're building the app and business. Are you looking to make the most money possible in the shortest amount of time? If so, be prepared to devote your entire life to the business.
Do you instead want to escape the rat race and have a better work-life balance? In that case, you might need to target a smaller idea, or find a partner willing to work long hours.
Do all that, and you'll increase your chances your app idea will take off.
Ask: Is My Technology Flexible Enough to Make My Startup Happen and Evolve on the Fly?
The article didn't address an extremely important point – what technology will afford you best chance of making your startup a reality. Successful Startups require technology foundation that allows for the fastest ramp and the most flexible as you adapt to changing markets and business requirements. You need the best app development platform possible, one that also saves you time and money, and delivers all the minimum viable features you need quickly, with the headroom to build from there.
Alpha Software offers a mobile and web app development and deployment environment with distinct "no-code" and "low-code" components. Startup solutions will work even without a WiFi connection, offer built-in security and utilize the latest mobile features (camera, GPS, audio recording, etc.) for fast, accurate data capture and information sharing. Solutions can then integrate with any database or web service, and exploit built-in role-based security.
Launch Your Startup Today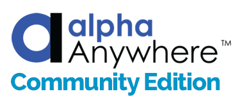 Alpha Anywhere Community Edition provides startups the ideal model to get their idea to market. They can build apps for free, test them for as long as they need without any cost, and when they're ready to take their Startup solution live, they can deploy apps to the cloud for as little $99 per month. Learn more and build your startup solution for free.