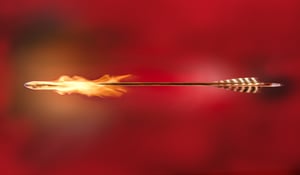 The manufacturing industry is in a mad rush to take advantage of what it calls Industry 4.0 — a massive digital transformation powered by IoT, big-data analytics, artificial intelligence, smart factories and other technologies. Companies are struggling to marry all those new technologies to an industry that has sometimes been resistant to change.
But the industry may be overlooking a secret weapon in the move to help them make their manufacturing plants more effective — mobile maintenance. It can have a more immediate payoff than some of the more complex and expensive technologies such as artificial intelligence, and also provides benefits in the long run.
Ryan Chan, CEO of UpKeep Maintenance Management, writes in a Forbes blog, "Industry 4.0: How IoT Will Inspire A New Era Of Maintenance Technology," "Today, we're seeing the mobilization of maintenance technology." That allows manufacturing workers to submit work orders from mobile devices, he notes. But even more important, he says, mobile maintenance "allows organizations to keep better track of preventative maintenance tasks, which can dramatically extend equipment lifetime, increase productivity and ultimately boost profits."
Combining mobile maintenance apps with IoT is a particular potent combination, he says, because IoT lets manufacturers gather vast amounts of information about how a factory is working, including data that will immediately show when maintenance is required. He concludes, "I believe the next generation of Industry 4.0 software will empower even more people, organizations and entire industries through the successful mainstream implementation of connected IoT devices. The advent of IoT could very likely reshape the way that people use software and technology, especially with respect to (preventative) maintenance and reliability."
Eberhard Klotz, head of Industry 4.0 for the industrial automation Festo, details those benefits in his post "Mobile maintenance: proof of Industry 4.0 payback," written for the ControlEngineeringEurope website. In the post, he offers a case study in how Festo has reaped those benefits, including reducing the time it takes to repair machinery, cutting the distances that maintenance teams need to travel, taking advantage of mobile support, and more. He writes that thanks to all that, "The same number of maintenance team members have been able to handle a 30% growth in factory size and machinery… Overall this has significantly increased OEE (overall equipment effectiveness) figures and has provided a return on investment (ROI) in under six months."
---
Further Reading:
Why Industry 4.0 Is Powered by Mobile
How You Can Maximize the Potential of Industry 4.0
The Missing Link in Industry 4.0: Employee Engagement
---
The Best Solution for Manufacturing Maintenance Apps
To build mobile maintenance apps for Industry 4.0, manufacturers need the right manufacturing software and development partner. Alpha Software has the technology and experience to deliver powerful maintenance solutions for quality control and quality assurance. The Company works to understand your maintenance needs, existing systems and work style. We then build mobile apps that help your team collect accurate data quickly and easily using mobile devices, then immediately turn that data into a digital asset for data analysis, workflows, and compliance.
Book a Meeting with us to learn how your team can do more in less time while getting a better handle on its manufacturing and maintenance data.