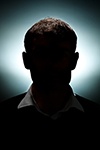 Are there mobile and web app developers hiding in your line of business? The democratization of app development can help you turn them into productive business app developers.
Developers are hearing it from more parts of their organizations: "We need an app(s)!"

In fact, Gartner predicts 20 million apps will be built by 2018, yet also insists that development is currently unable to manage that workload.

Organizations need more business apps than ever before and they need them NOW. The backlog of new apps or existing apps needing updates is only growing and IT is strapped to meet demand. Experienced mobile developers are hard to find and hire and the talent to build these apps isn't already in your organization -- or is it? You may be surprised to learn that your biggest mobile app producers are already hiding in your organization today. Many companies are moving to the democratization app development by allowing line of business users to develop business apps.

Our related whitepaper explains the trend around democratization of app development by detailing how companies without experienced mobile developers are succeeding amid the mobile app explosion with the teams they already in place at their organizations. They're doing this by empowering line of business users to build basic web and mobile business apps, with the knowledge that IT or an experienced developer can add any necessary code at any time. This democratization of app development is also called "citizen development" by analysts at such IT firms as Gartner.

"The Democratization of Mobile and Web App Development" whitepaper provides:
Predictions for how many business apps enterprises will need to build in the coming years
Practical examples of line of business domain experts building enterprise apps
What your organization must do to empower line of business employees to build apps
Important requirements that must be met for line of business development to be successful
Want to get more apps built with the team you have today? This is the guide for you. Download the whitepaper "
Citizen Development: The Democratization of App Development
".