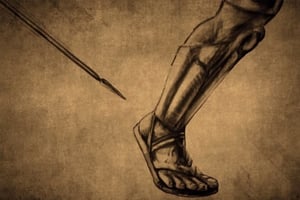 I've frequently written about why mobile technology and mobile apps lead the way to digital transformation. But a new study warns they can be your digital transformation project's Achilles Heel – its weakest link and the primary reason it fails.
The study by Dropsource Magazine found that an astonishing "84 percent of digital leaders confess to being behind the 8-ball when it comes to successfully using mobile to support their business goals. And 41 percent of them believe it's negatively impacting their market competitiveness."
The study paints a picture of companies that are incapable of following through and finishing mobile projects, and because of that, endangering their digital transformation. It found that 46 percent of digital leaders have abandoned mobile projects between one and five times in the last two years. Insufficient budgets were cited as the primary reason by 23 percent of respondents as the reason they've abandoned projects, followed by 19 percent who cited "unreasonable expectations of what's possible." Fifteen percent cited "lack of imagination about what's possible," and another 15 percent cited "insufficient in-house technology/tools." Other reasons included insufficient in-house skills and talent and competing or unclear priorities.
The result, according to the study: "44 percent of these digital leaders are feeling misunderstood and under pressure - they say they feel like management does not fully appreciate or understand how challenging it is to do mobile well."
Even when companies do deploy mobile apps, the study found, they often don't perform nearly as well as the digital leaders expected. Thirty six percent of respondents "say the mobile apps they currently offer are not at all or only somewhat effective at driving sales and engagement." And 37 percent "say the mobile apps their company offers are not, or only somewhat, effective at driving employee productivity."
The study concludes, "Since today's millennial workforce expects nothing short of Uber-like experiences even from the apps they have to use at work, they are sure to begrudge a less-than-great mobile app user experience in the enterprise apps you provide. Quality apps are critical to the employee experience, not to mention recruitment."
Further reading: Why Digital Transformation Projects Are vital for Enterprises...And Why They Fail
How to Solve Your Mobile Digital Transformation Problems
None of this changes the central role that mobile apps have in digital transformation. They can make employees more productive, help change the way enterprises operate, improve the relationship between businesses and their customers and more. The point is to be more effective in designing, building and deploying them.
That's where Alpha Anywhere and Alpha TransForm come in. TransForm enables developers to build business apps much more quickly, and enables business domain experts and IT departments to work together to digitize business processes and deliver tangible business impact faster. For developers who require even more control and customization, Alpha Anywhere enables full IT control over data integration, and data security and app customization, including the ability to add code wherever needed. Read how Alpha Software customers are succeeding at digital transformation or get started today with a free 30-day trial